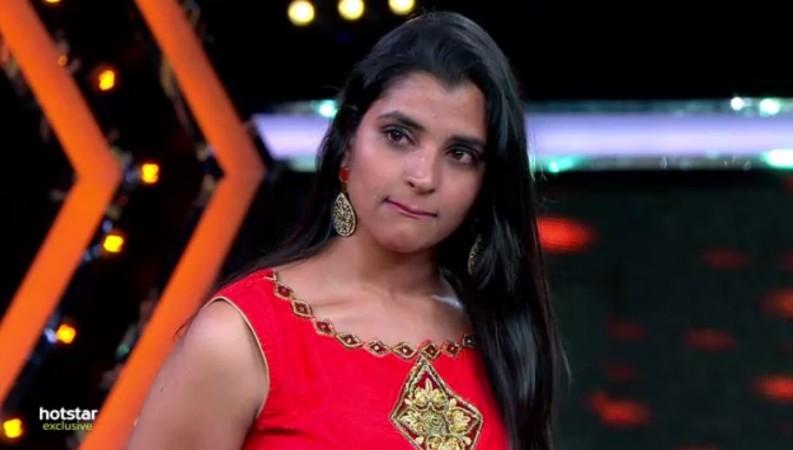 Anchor Shyamala, who was eliminated from Bigg Boss Telugu 2 this Sunday, says that she is little disappointed with the eviction from Nani's reality TV show.
Shyamala was one of the housemates nominated for elimination from Bigg Boss Telugu 2. Her eviction news surfaced a day before host Nani announced it. The TV anchor took to her Facebook page on Saturday night and confirmed that she was back home. But she immediately deleted her post.
After the Sunday episode got over, Shyamala took to her Facebook page to thank all the people who supported her during her stint on Bigg Boss Telugu 2. She addressed her followers through a live video chat and answered some of their questions. Here is what she has to say about it.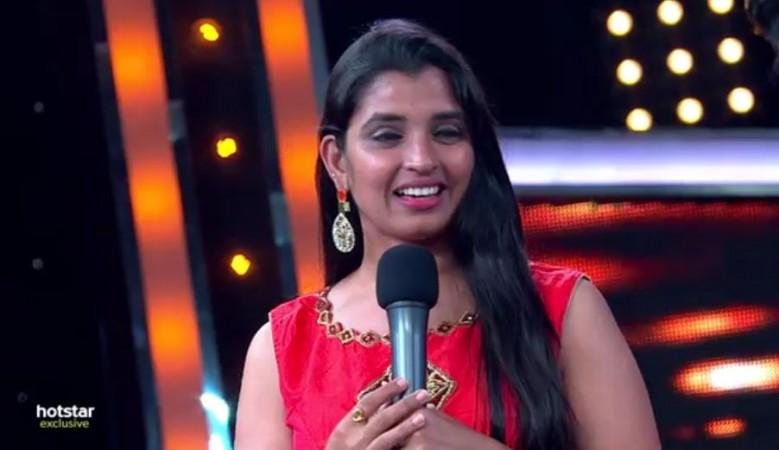 Shyamala started, "It has been many days I have seen you and talked to you. After seeing a flood of comments, I felt like speaking to you all, as I was bit upset with the elimination from Bigg Boss Telugu 2. But I am delighted to see your response, which made me forget my disappointment."
Anchor added, "Your love makes me very glad and I thank you very much for your support. I don't know what happened, as I didn't have a mobile phone or any other mode of communication. Now, I am back home. All the housemate bid me good bye in a very emotional manner and I am very glad about it."
Several Bigg Boss fans had expressed concerns about her son. Talking about it, Shyamla said, "You have also shown a lot of love for Ishaan (her son) and he is doing fine. Since he is just 11-month-old, he could not sense my absence properly. He might have felt missing me, but he was very happy. He is watching my videos regularly and he is glad."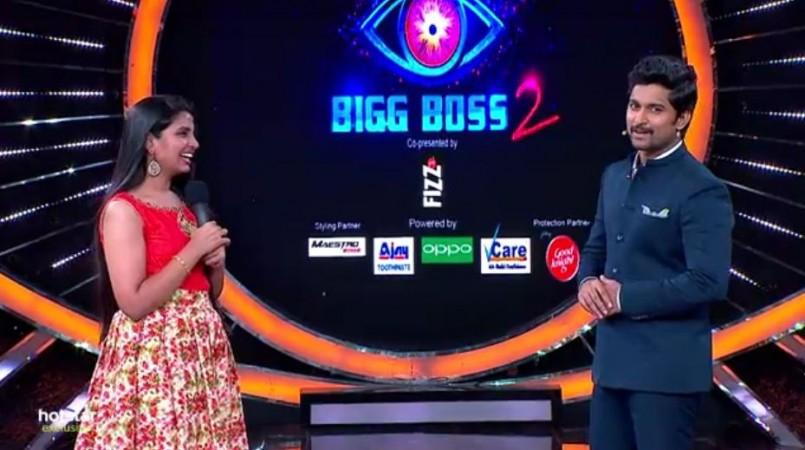 Talking about her stint on Bigg Boss Telugu 2, Shyamala said, "Since yesterday, so many people are asking about what happened in the Bigg Boss house. This (Facebook) is the right platform to talk, as I can share my personal opinions. Yesterday morning, Maa Music will have a live program, where I will respond to your questions."
Answering to a fan's question, Shyamala said, "I had just learned walking after understanding everyone in the Bigg Boss house. I was about to start playing the game when I have been eliminated from the house. This makes me bid sad, but I am glad after seeing you."