Amidst much anticipation in the Telugu audience, Star Maa's popular reality TV show Bigg Boss Telugu 2 aired its first episode on Sunday. The show is hosted by actor Nani, who introduced all 16 contestants to the viewers before sending them into the house, kickstarting the show.
Bigg Boss Telugu 2 is different from its first edition in several ways. The first season was hosted by Jr NTR, whereas actor-producer Nani is taking over the role for its new season.
The first edition started with 14 contestants and all of them were celebs. But for the second season, the makers have hand-picked 16 participants, three of whom are commoners. The first season ran for 70 days, whereas this season is scheduled to last for 100 days.
Since both commoners and celebs will be living together, a lot of drama and interactions that were not seen on the show before are expected to take place in the house for the second season. This might explain the show's tagline as chosen by the makers - Yedaina Jaragachu, which translates to 'whatever may happen.'
Here's a look at each of the contestants' profiles and photos.
Singer Geetha Madhuri
A dubbing artist who made her debut as a playback singer with Kulasekhar's film Premalekha Rasa, Geetha Madhuri stepped into the limelight with the song "Ninne Ninne" from the movie Nachavule. She won a Nandi Award for the best female playback singer for the song.
Often touted as the Shreya Ghosal of South, Geetha Madhuri has performed about 550 songs for various films in Telugu, Tamil, Kannada and Malayalam movies. She had also participated in a show on MAA TV called Super Singer.
TV9 Anchor Deepti Nallamothu
Born on August 25, Deepti Nallamothu finished her schooling at Atkinson Higher Secondary School, Vijayawada and moved to Acharya Nagarjuna University, Guntur for her graduation. She is now working as a Reporter/News anchor in the TV9 Telugu. Nallamothu is known for her talkativeness and eccentric voice among Telugu audience.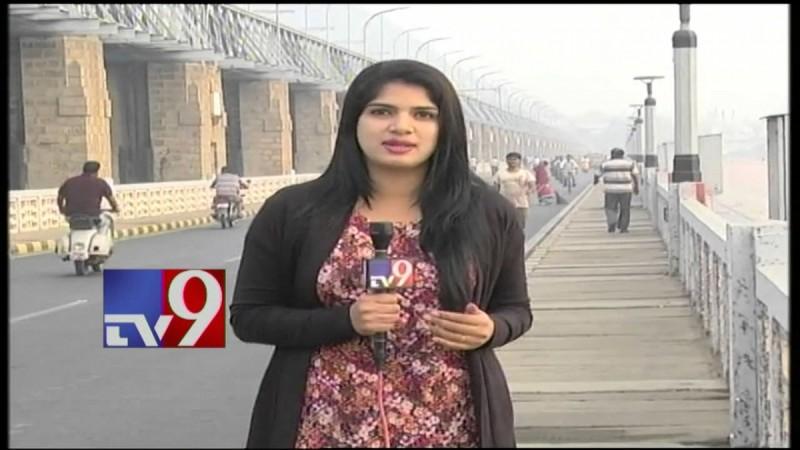 Actor Tanish
Tanish Alladi started his career as a child artist with the movie Prema Katha in 1999. Having acted in several movies since Alladi made his debut as the lead actor in 2012 with the movie Mem Vayasuku Vacham, starring alongside Niti Taylor. He has played lead roles in eight movies and he was last seen in Nakshatram.
Actress Tejaswi Madivada
A graduate in Mass Communication and Journalism, Tejaswi chose the field of Arts for her profession. She went on to work as dance instructor and model, before making her acting debut in 2012 with a supporting role in the Telugu coming-of-age drama, Life is Beautiful. She also appeared in SVSC, Manam and Heart Attack.
Tejaswi bagged her first role as the lead actress in 2014, starring in Ram Gopal Varma's directorial, Ice Cream. She has a few Telugu movies to her credit.
Actress Deepthi Sunaina
Before making her acting debut, Deepthi became a sensation on social media for her dance and dubsmash videos with a huge fan following on Facebook, YouTube and Instagram. The young actress often gets trolled over her acting and dancing but remains undeterred. Deepthi recently made her acting debut in Tollywood with an important role in Kirrak Party.
Actor Samrat Reddy
Samrat Reddy aka Krishna Reddy is a Telugu actor known for his amazing acting skills. He starred opposite Anushka Shetty in the 2010 movie, Panchakshari. He will be next be seen starring opposite Lakshmi Manchu in the upcoming film, Wife of Ram. Reddy has also played an important role in Malini & Co.
Apart from being an actor, he is also known for his skills in cricket, having played for Telugu Warriors in Celebrity Cricket League (CCL). Earlier this year, Reddy made the headlines after his wife Haritha Reddy filed a case of theft against him.
Activist Babu Gogineni
A rationalist and human rights activist, Babu Gogineni served as the Executive Director of International Humanist and Ethical Union (IHEU). He is also the founder of South Asian Humanist Association and Indian Humanists.
Furthermore, Gogineni also owns Skillguru, a training organization and private business. Through his activism, he campaigns against established privilege and abuse of rights in the name of religion. Having completed Masters in three subjects, he is the most qualified contestant in the house of Bigg Boss this year.
Kireeti Damaraju
Kireeti Damaraju started his acting career with short films Ontiganta (2011) and Anukokunda (2012). He forayed into the mainstream with the 2013 film, Uyyala Jampala. Damaraju has acted in seven Telugu movies so far and was last seen in Chal Mohan Ranga, which hit the screens earlier this year. He is known for his acting and comic timing.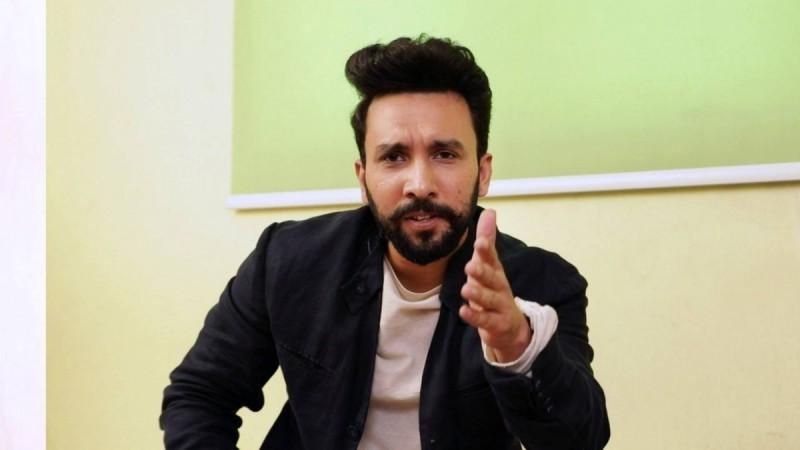 Anchor Shyamala
Syamala was born in Kakinada, East Godavari on 5 November, 1989 and is a graduate in mass communication and journalism. She reportedly started her career as an artiste and featured in some Telugu movies. She entered the wedlock with actor Narasimha at the age of 18 years, which is a reason why her acting career couldn't take off. She went to become an anchor and she carved a niche for herself with her immaculate skills in hosting reality TV shows.
Musician Roll Rida
Born In Hyderabad, Rahul Kumar Velpula is a Telugu Rapper from Telangana and is better known by his stage name Roll Rida. Being an Independent Artist, he has released many singles including Kirana, Patang, Dilkush and Kattif. His single Patang was considered as an Anthem Song for International Kites festival, by the Government of Telangana. He has toured USA to promote Telugu Hip Hop in 2015 and 2016.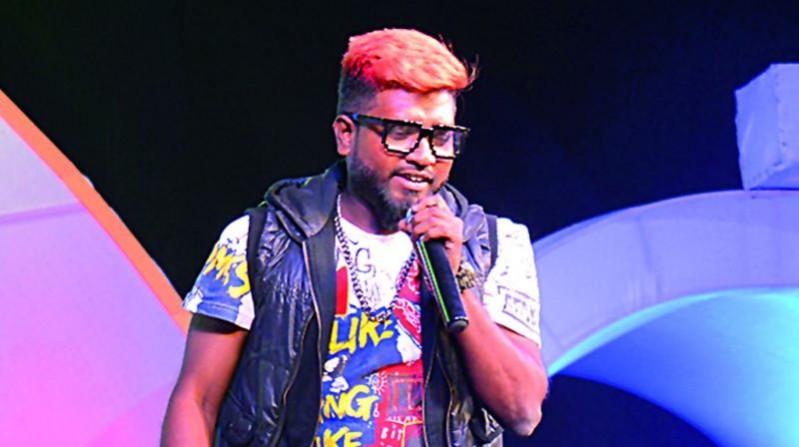 Amit Tiwari
Amit Tiwari is an actor who is is known for his negative roles. He has worked in several Tamil, Telugu, Malayalam and Kannada movies. He is known for his performance in films like Siruthai, Nagarahavu, Tiyaan, Jaggu Dada and Rising of Sarpanch.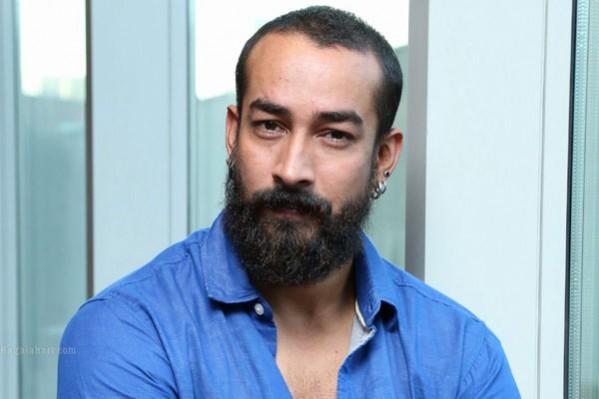 Actor Kaushal
Kaushal Manda completed B.Tech Andhra University in Visakhapatnam in 2003· He found his own firm named The Looks Productions, where he worked as ad filmmaker, Fashion choreographer, Event designer and Model coordinator. He also ventured in TV industry and worked as anchor and actor. He is known for his role - AAdhi shankar in ZEE Telugu's Suryavamsam.
Bhanu Sree

Hailing from Amritsar, Punjab, Bhanu Sree completed her graduation in Mass Media and started modelling for commercials and print ads. She made her acting debut in Gunasekhar's Telugu film Varudu starring Allu Arjun. She featured in near 15 movies in Telugu, Tamil and Punjabi languages.
Apart from 13 main contestants, the second season of Bigg Boss Telugu also features 3 fresh faces contestants who have been chosen as commoners - Ganesh, Sanjana and Nutan Naidu.