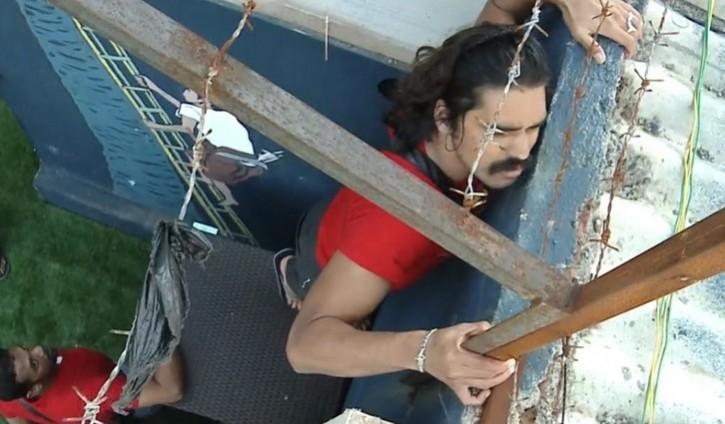 In the initial moments of Bigg Boss Malayalam September 14 episode began with a heated verbal war between Sabumon Abdusamad and Aristo Suresh. It all happened when Bigg Boss awarded 1,600 points to the housemates after they completed the luxury task successfully. When all the contestants were busy gearing up to purchase goods, Suresh opposed the move and argued that they should return the points which they borrowed from Mohanlal.
Sabumon then started arguing with Suresh and made it clear that Mohanlal gave points to the contestants just to buy things adequately. Suresh did not listen to Sabumon's words and went to the smoking room. Srinish and Basheer tried to console Suresh but the 'Action Hero Biju' actor behaved adamantly and revealed that he will not eat food from the house anymore.
After some time, Bigg Boss called Shiyas to the confession room. Bigg Boss asked Shiyas to inform everyone that he is going out of the house due to some problems. Bigg Boss also asked Shiyas to keep this task confidential from the remaining housemates. In the meantime, Bigg Boss himself leaked the details of the task to Shiyas and asked them to compel Shiyas to go out of the house.
When Shiyas came out of the Bigg Boss house, all the contestants asked him about the task. However, he revealed that Bigg Boss has called him to sign some agreement papers.
Soon, Sabumon and Pearle Maaney tried to provoke Shiyas. Shiyas cried and asked Bigg Boss to eliminate him from the house. In the meantime, Sabumon threw Shiyas' protein powder and other clothes out of the house. Shiyas became angry, and he tried to climb the wall to take his valuables back.
Later, Bigg Boss called the housemates to the living room and briefed them about the task. Bigg Boss also awarded special food for Shiyas as he actively participated in the task. However, Shiyas did not understand that the remaining contestants were playing a game on him. Housemates later teased Shiyas for his innocence and pulled him to the swimming pool.