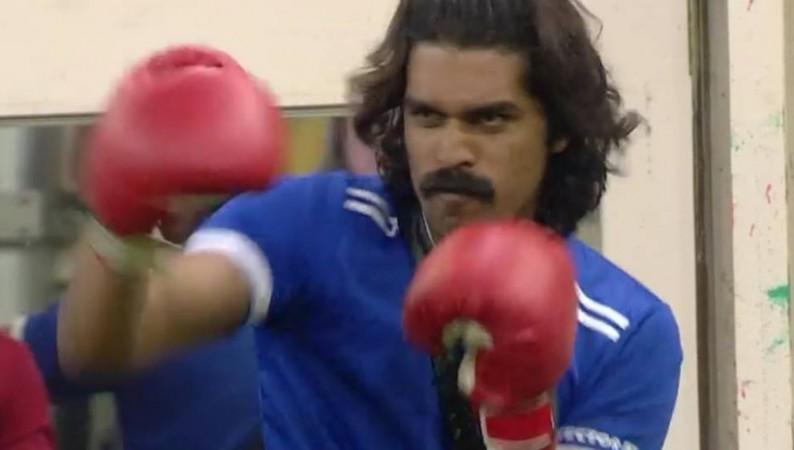 In the initial moments of the Bigg Boss Malayalam September 14 episode, Bigg Boss instructed Sabumon to teach dance to the contestants. Sabumon pulled off some funny steps and all the contestants happily followed his instructions.
Later, Pearle Maaney alleged that Suresh is a king who does not know how to rule. She also added that a whole country will be damaged if Suresh gets a chance to rule it. However, Suresh made it clear that he only punished the culprits.
After some time, Shiyas told Pearle that he will make her cry throughout next week. He added that Pearle's tears will flow like a river inside the house. Pearle retaliated and argued that she will make a boat sail in the river of tears. Pearle Maaney also teased Shiyas calling him an idiot.
Later, Bigg Boss announced the daily task for the day. The game was hide and seek. Housemates were asked to divide into two teams and one team should hide inside different cardboard boxes. Then, another team should find the people who are hiding inside the boxes. During the task, Shiyas' team failed miserably, while Sabumon's team successfully found Basheer.
Later, it was revealed that Sabumon had peeped into Shiyas' team activities and this had helped him to spot Basheer with ease. Bigg Boss announced the punishment for Sabumon soon.
Sabumon should stay inside the cardboard box for the remaining hours of the day. Sabumon accepted the punishment and he entered the cardboard box. After some hours, Sabumon came out of the house, sweating profusely.
Later, Bigg Boss announced the captaincy task of the week. Bigg Boss gave boxing task to the housemates but later the game authorities canceled this plan. Bigg Boss announced that each contestant will be the captain of the house for next week, and they will rule the house on every single day.