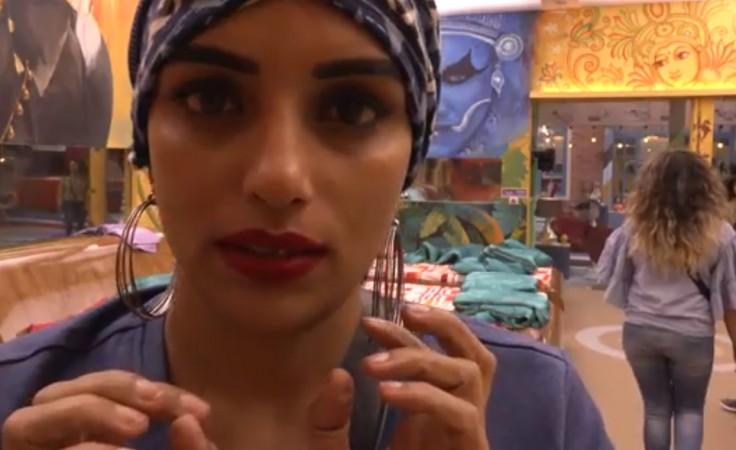 The July 09 episode of Malayalam Bigg Boss was special due to the arrival of a new participant in the house. Mohanlal, on Sunday, has already informed that a model named Shiyas will enter the house on Monday. Once he entered the house, all the participants greeted him, and unlike other male members in the house, Shiyas seem very talkative, and he showed glimpses of being a Romeo.
Earlier in the episode, most of the contestants were seen talking about the elimination episode aired on Sunday. Most of the contestants revealed that Anoop Chandran was technically out of the house, but it was Swetha Menon's kind deed which helped Anoop to stay in the show. Bigg Boss had asked Swetha Menon whether Anoop Chandran should stay in the house as he has received less number of votes among contestants.
As per the instruction from Bigg Boss, Swetha Menon herself revealed everyone that Anoop Chandran is staying in the Bigg Boss house now, just because of her mercy.
However, Swetha despite her personal tiffs with Anoop gave him a green signal, and this move was well received by the rest of the contestants. But Swetha's gesture has not gone well with social media users. Many people allege that the Bigg Boss Malayalam show is scripted, and the final winner will be Swetha Menon. They also blamed Superstar Mohanlal for being part of this show.
As per these critics, Asianet and Mohanlal have cheated everyone by publicising that an elimination is going to happen in Sunday episode.
Asianet has now released a teaser of Tuesday's episode, and it shows the ever silent Pearle Maaney locking horns with Shiyas. Pearle, during the verbal war revealed that she has blocked Shiyas' number on Whatsapp. Shiyas as a reply told that he does not value these kinds of words from Pearle.
The audience may expect some gossiping heat in the coming episodes, as Shiyas, on the first day itself is showing a very bold attitude.