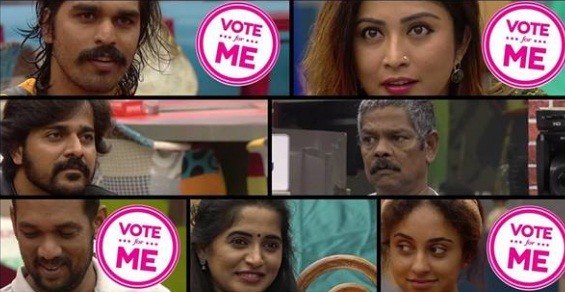 Mohanlal, the host of Bigg Boss Malayalam, is expected to name the housemate who will be evicted from the house today. After yesterday's episode, Asianet aired a small teaser of today's episode which showed Sabumon packing his bags and going out of the house. However, the teaser ends when Sabu reached near the exit door, and Mohanlal was seen saying ''there are big games which are being played inside Bigg Boss Malayalam house.''
As the teaser went viral on online spaces, social media users alleged that it is nothing but a TRP stunt from Asianet. Facebook users, especially in groups like 'Bigg Boss Malayalam Fans', argue that Asianet will never tease a video which shows the real evicted housemate. As per these users, Sabumon has a healthy fan following on social media platforms, and this factor will help him to reach the comfort zone with ease this weekend.
International Business Times, India poll also suggests that Sabumon is not the most likely contestant who will be eliminated this week. More than 86 per cent of our readers argue that Archana Suseelan should go out of the house. On the other hand, nearly 19 per cent of the audiences want Sabumon to remain in the house.
Sabumon's survival in the house is expected to be at stake only if multiple eliminations take place, and if it happens, Archana Suseelan will also exit the house.
In all probabilities, Pearle Maaney and Shiyas Kareem will enter the safe zone with ease this weekend. Both of them have apparently racked up a mammoth number of votes in Asianet official poll, and it will help them enter the grand finale without any hassles.
In the meantime, a section of social media users have alleged that a PR agency is working for Pearle Maaney outside the house, and they are helping the starlet to stay safe in the house during eliminations. As per these users, Pearle would have been evicted from the house long back if she lacked the support of this agency.