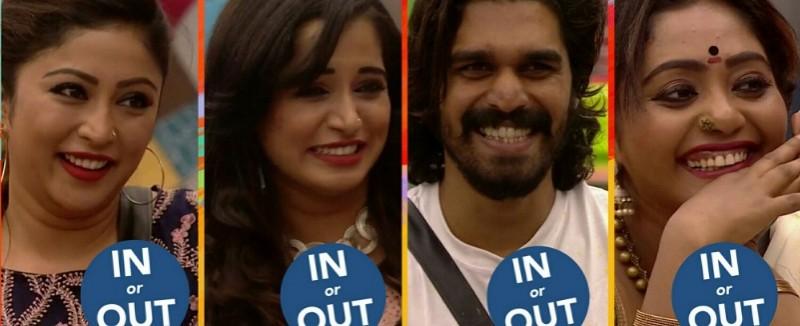 Mohanlal, the host of Bigg Boss Malayalam will announce the name of the evicted housemate on the Sunday episode. As per the latest trends, Hima Shankar is the most likely candidate who will be eliminated this week.
An audience poll conducted by IB Times reveal that Hima Shankar will be evicted from the house without any doubts. However, a section of social media users has now started speculating that a dual elimination will happen on this weekend.
As per these people, the 100th day of Bigg Boss is just three weeks away and as a result, Endemol India and Asianet will be planning to expel the maximum number of contestants from the house this week to finalize the contestants who will participate in the finals.
If these speculations turn true, then the housemate who will go outside the house with Hima Shankar will be none other than Kannada actress Aditi Rai. However, the housemates have recently elected Hima Shankar as the captain of the house for next week, and due to this, Bigg Boss may spare her from eviction.
If Hima reaches the safe zone, the most possible contestant who will face the heat will be none other than Archana Suseelan. Even though she has performed well inside the house throughout these 75 days, her audience's support is not that great and she is now lagging behind Shiyas in terms of viewer votes.
In all probabilities, Shiyas will reach the safe zone with ease, and all the credit goes to Pearle Army who has apparently voted for the aspiring model throughout last week. Shiyas has been maintaining a good rapport with Pearle Maaney and Srinish and this has helped him to rack up a huge number of votes this week.
In the meantime, some users in Facebook groups like Bigg Boss Malayalam have started predicting that there will be no elimination this week.
So, let us wait until 9 PM to know about the contestant who will be evicted from the Bigg Boss Malayalam house this week.