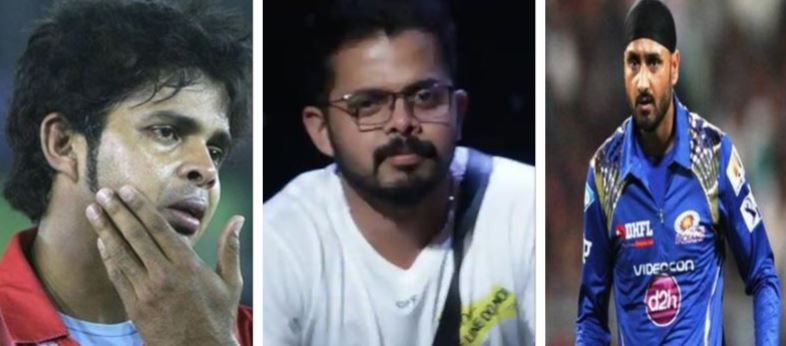 One of the strongest and most controversial contestants inside the Bigg Boss 12 house this year has to be Sreesanth. From abusing to ready to give his heart out for friendship, we have seen various shades of Sreesanth in the last few weeks. In yesterday's task, where housemates Surbhi and Deepak had to get some breaking news. Sreesanth spoke at length about the infamous slapgate incident with Harbhajan Singh during IPL.
Sreesanth revealed that how a cold war had already ensued between him and Harbhajan Singh when he was selected by Preity Zinta for her IPL team – Kings XI and not him. Harbhajan had been taken up by the Mumbai team that year. He said that the mistake was from both sides. Harbhajan paaji was slightly upset over not being chosen and I somehow crossed the line and he erupted like a volcano.
He said that Bhajji pa didn't slap him but it was kind of a backslap which an older brother would give to the younger brother on having done something wrong. However, Sreesanth added that he was angry and hurt that something like this had happened between him and Bhajji pa despite him considering Singh as his own brother.
Talking about their present day equation, Sreesanth said that they both have forgotten that episode and moved on. He also said that both their families share a warm and friendly equation now. He also stressed the fact that both the families had resolved their issues, talk to each other often and have no hard feelings for each other.
Well, all is well that ends well and we are happy that Sreesanth and Harbhajan have closed this chapter from their life.