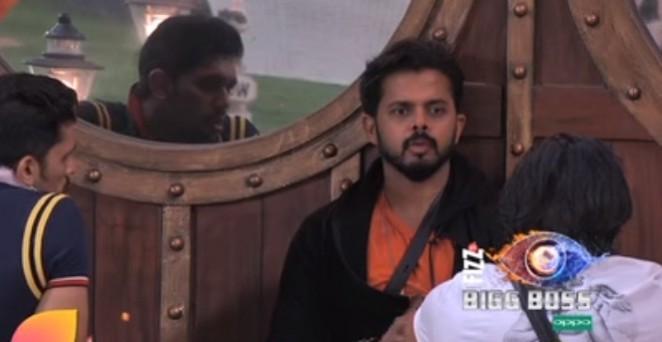 Sreesanth, the former dashing daredevil Indian pacer, is now turning out to be the most happening contestant in Bigg Boss 12. The cricketer recently revealed that he was in a relationship with Bhuvaneswari for seven years before they decided to take their romantic affair to the next level. However, the statement from Sree has apparently not gone well with his former girlfriend Nikesha Patel.
Is Sreesanth a person who disrespects women?
After hearing Sreesanth's remarks about his love life in Bigg Boss 12, the south Indian actress claimed that the former Indian pacer was in a living with her while he was dating Bhuvaneswari.
In a recent talk with the Bangalore Times, Nikesha Patel told that she wants him to publicly apologise to her for the breakup. She also added that Sreesanth is a person who is not respectful towards women as he claims to be in the show.
"He is not a great person at all. He acts like he is the most amazing person in the show. But he does not respect women like he claims he does," says Nikesha Patel.
IPL scandal, unexpected breakup, and marriage
It should also be noted that it was during his time with the national cricket team that Sree was sharing some romantic time with Nikesha Patel. However, his career faced an unexpected turn when his alleged involvement in the IPL betting scandal was unearthed. In the midst of these hard times, Sree married Bhuvneshwari Kumari of Jaipur's Shekhawat family at Guruvayur Sri Krishna temple in Kerala in 2013.
Since then, Nikesha's name was not heard along Sreesanth until the cricketer opened up about his romance towards wife Bhuvanseswari in Bigg Boss 12.
High voltage drama from Sreesanth inside the Bigg Boss house
Ever since his entry in the Bigg Boss 12 house, Sreesanth has made it a habit of threatening to leave the house, and this attitude from the former Indian cricketer racked up negative reviews from fans of the show.
However, in the recent nomination round, Sreesanth revealed that exit threats are a part of his strategy to stay inside the Bigg Boss house. While replying to the query of wildcard entrant Megha Dhade, Sreesanth claimed that he wishes to stay inside the house for 100 days.