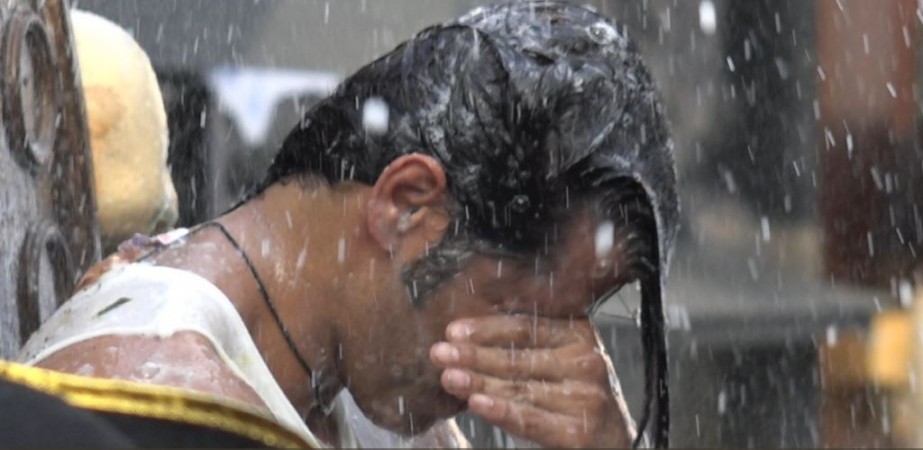 Last night's episode of Bigg Boss certainly brought along a lot of drama and tension within the house. While on one hand, the nomination task turned out to be pretty intense and heated; the addition of two new wildcard entries left many of the housemates shocked.
While the first wild card entry, Rohit Suchanti, is a known figure in the television industry; the second wildcard entry, Megha Dhade, has actually won the first season of Bigg Boss Marathi. While the housemates welcomed Megha with open arms, many of them were seen making fun of Rohit Suchanti's looks and mannerisms.
Shivashish, Surbhi and Jasleen were seen calling him "bisexual" and "gay" indirectly. Karanvir Bohra, Dipika Kakkar and Sreesanth too were seen engaging in this mockery.
First, it was Vikas Gupta who slammed the celebrities for talking about Rohit behind his back. Now, in a series of tweets, even Karanvir Bohra's wife, Teejay Sidhu, has lashed out at the housemates for their act. Without taking any sides, Teejay has even named Karanvir and shown her anger towards him through her tweets.
Later, Sidhu also went onto say that she believes in Karanvir and is sure he would apologise for his behaviour if pointed out by Salman on the weekend.
Disappointed with the #BiggBoss housemates aftr yesterday's episode. How small-minded & nasty to make fun of someone's sexuality, whether it's thru words, gestures, mimickry, or just standing at the sidelines laughing. And that, too, with no proof of someone being gay. @ColorsTV

— Teejay Sidhu (@bombaysunshine) October 23, 2018
Just2 clarify, I am not 'targetting' anyone. Some people stood by laughing, which I found equally wrong. Why didn't anyone assert their strong opinion &say something? I still believe in the best of all HMs and hope they realize this was not nice. #BiggBoss12 #BB12

— Teejay Sidhu (@bombaysunshine) October 23, 2018
I know it was not intentional on KV's part. He is a very sincere, decent human being. He didn't mean to be hurtful & if this topic is raised by Salman, I know KV wd have the grace to apologize. I'm still his nmbr 1 fan, ❤ but we have2 help the ppl we love become better people. https://t.co/t4KAuL1gf3

— Teejay Sidhu (@bombaysunshine) October 23, 2018
Will the housemates realise their mistake and apologise to Rohit, remains to be seen.