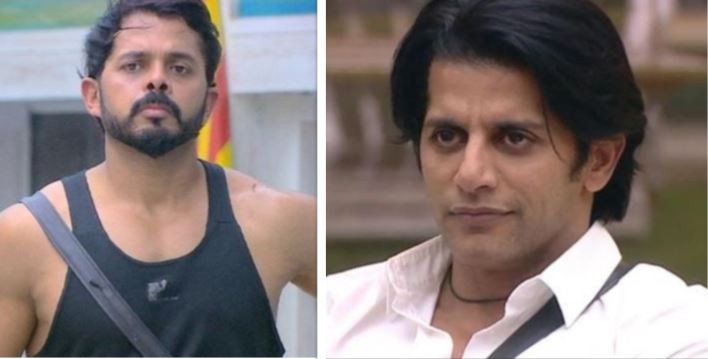 We were filled with excitement and anticipation when two of the biggest names from the entertainment industry and cricket field – Karanvir Bohra and Sreesanth – joined the Bigg Boss 12 house.
Pitted against each other time and again, the duo has been the only source of constant entertainment in the house. However, in this finale week, we know for sure that its Karanvir who deserves to win over Sreesanth hands down!
Quitter: Even though he might have upped his game after his wife entered the show, Sreesanth remained a sore loser for a major portion of the show. Running away from tasks, giving up in between tasks, citing health reasons, threatening to quit the show; were some of his tantrums audiences were bored and tired of watching. On the other hand, Karanvir has never given up in any of the tasks yet and does all the tasks with full spirit and passion.
Disrespectful towards the show: The fact that Sreesanth has abused the show, made nasty comments about the show and has disrespected Bigg Boss on more than one just occasion, can't be overlooked. Sreesanth's statements inside the house prove that he doesn't give value the show as others do. However, KV has always shown gratitude and respect towards the show.
Disrespectful towards the female contestants: Even during some of the worst fights within the house, KV, never said mean or nasty things to the women of the house. Or to the any of the male members of the either. However, Sreesanth not only made unsavoury comments against Surbhi, Deepak and Somi but also against his closest friend inside the house – Dipika. He has also been disrespectful towards Salman Khan and other celebrity guests who enter the show time and again.
Though both are strong competitors, Sreesanth winning the show would most certainly be a shocking decision which would give a massive blow to the audience. On the other hand, Karanvir Bohra, who has maintained a dignified stance and calm demeanour inside the house throughout, deserves to win the show. Hands down!