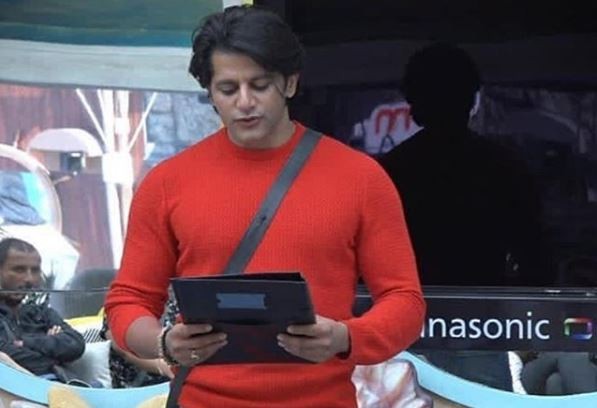 For those of you, who have been an avid lover of the show, predicting who might win the show has never been a mind-boggling puzzle. And with the stale and boring list of contestants, who have turned Bigg Boss into a snooze fest, it has become even more easier to predict who might take away the trophy home. And this year, we have several reasons to believe that it would be Karanvir Bohra who would emerge victorious. Let's take a look at the reasons which make us believe so.
Most awaited contestant on the show: First things first, Karanvir Bohra has been a name which has been cropping up for the last 2-3 years for being a part of the show. His unmatchable popularity among the masses and his great lineage of work could be cited as the reason behind this.
Ever year gossipmongers and industry experts used to announce his name for the show, however, the actor always used to turn it down. And this year when he has finally made his entry into the show, he is turning out to be the most sorted and undisputed member in the house.
Humongous fan following: The fact that Karanvir Bohra's fan following is bigger and better than all the other contestants combined, wouldn't be an understatement. While KV's fans hail him as the humblest and loved contestant in the house, they didn't shy away from attacking Salman Khan or Colors for being partial and stricter towards him when the time comes.
With every elimination that Bohra survives, his fans make him trend for a day or two. And not just this, every poll and survey that has been conducted by us from the starting of the show, has always proclaimed him as the most loved contestant this season.
No controversies: Another factor that is enough to establish him as the winner this year is the fact that so far he has not gotten himself embroiled in any controversy within the house. In fact, if anything, his strategy has been quite focused and straight-forward. Not only does he share a good rapport with everyone inside the house but he has also not yet been disrespectful towards any of the housemates.
Karanvir vs Dipika vs Sreesanth: Now the biggest question we can ask ourselves is if not him then who? Since no commoner has been able to win our hearts this year, it wouldn't take a genius to figure out that this season none of the commoners deserve to win.
With her non-performance, it is obvious that Srishty would be evicted much before the finale. Now, Sreesanth has reduced himself to nothing less than a cry-baby inside the house. And Bigg Boss most definitely wouldn't want someone as manipulative and strategist like Dipika become the winner of the show.
In all likelihood, we strongly feel these are the reasons which would lead to Karanvir winning the show. What do you think?