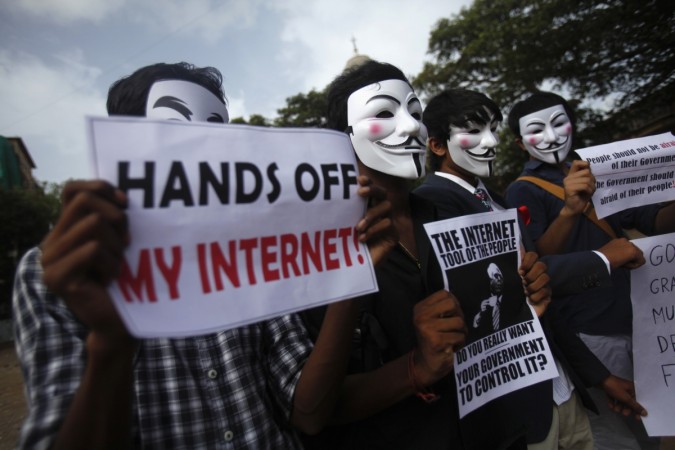 Twitter is abuzz with the hashtag: #IstandWithHateSpeech, which has been re-tweeted more than 80,000 times in the last couple of days. This is in response to the announcement that tech giants such as Google, Twitter, Facebook, Youtube and Microsoft have signed a code of conduct formulated by the European Commission, in which they agreed to help fight against the spread of hate speech in Europe.
The code of conduct describes illegal material as "all conduct publicly inciting to violence or hatred directed against a group of persons or a member of such a group defined by reference to race, colour, religion, descent or national or ethnic origin."
The aim of the guidelines, said the press statement, was to remove content that is "genuine and serious incitement to violence and hatred".
"The recent terror attacks have reminded us of the urgent need to address illegal online hate speech," said Vĕra Jourová, the EU Commissioner for Justice, Consumers and Gender Equality. "Social media is unfortunately one of the tools that terrorist groups use to radicalise young people and racist use to spread violence and hatred," she said.
The tech companies have promised to review most reports of illegal hate speech on their platforms within 24 hours and act on them by removing or disabling access to the content, as long as the complaints are precise and substantiated.
According to the Commission's Tuesday statement, the companies will need to provide information about their notice procedures, in order to help EU countries and their law enforcement agencies understand how the systems work and make best use of them.
The firms will also need to "provide regular training to their staff on current societal developments and to exchange views on the potential for further improvement."
According to a statement, the companies recognise that illegal hate speech has a negative impact not only on individuals, but also on "those who speak out for freedom, tolerance and non-discrimination in our open societies and has a chilling effect on the democratic discourse on online platforms."
Civil society claims move adopted unilaterally
European Digital Rights (EDRi) and Access Now, two of the EU's most prominent lobbyists for online rights, reacted to the agreement by saying civil society groups had been "systematically excluded" from the negotiations leading up to it. As a result, they said they would not take part in future discussions taking place under the banner of the Commission's "EU Internet Forum."
"The 'code of conduct' downgrades the law to a second-class status, behind the 'leading role' of private companies that are being asked to arbitrarily implement their terms of service."
"This process, established outside an accountable democratic framework, exploits unclear liability rules for companies. It also creates serious risks for freedom of expression as legal but controversial content may well be deleted as a result of this voluntary and unaccountable take down mechanism."
The organisation claims that the agreement will, in turn, let private companies "sweep offences under the carpet," and law enforcement authorities will no longer take the lead in examining the legality of online content.
"It will, in practical terms, overturn case law of the European Court of Human Rights on the defence of legal speech," they added.
Poor records
Responses from the representatives of Twitter dismissed the public reaction as hysteria based on incorrect assumptions that considers this move as a tool for censorship. "We remain committed to letting the Tweets flow," said Twitter's European head of public policy Karen White. "However, there is a clear distinction between freedom of expression and conduct that incites violence and hate."
However, Twitter has also recently faced indignation after it suspended the account of a satirist @DarthPutinKGB who had more than 50,000 followers. The account has been restored but the exercise has put spotlight on the culpability of private media companies and their collusion with governments in assisting totalitarian tactics and the state of mass surveillance and censorship.
According to a report, the overall number of convictions for hate speech in Russia increased to 233 last year from 92 in 2010. In 2015, 54 people were sent to jail. This, however, does not include the story of a 40-year-old electrician who was arrested this month sentenced to more than two years in prison. Andrei Bubeyev had left home to work on a rural construction site and when he returned to visit his wife and young child at their country cottage, a SWAT team swooped.
What was his crime? He shared a picture of a toothpaste tube with the words: "Squeeze Russia out of yourself!" with 12 friends on social media.