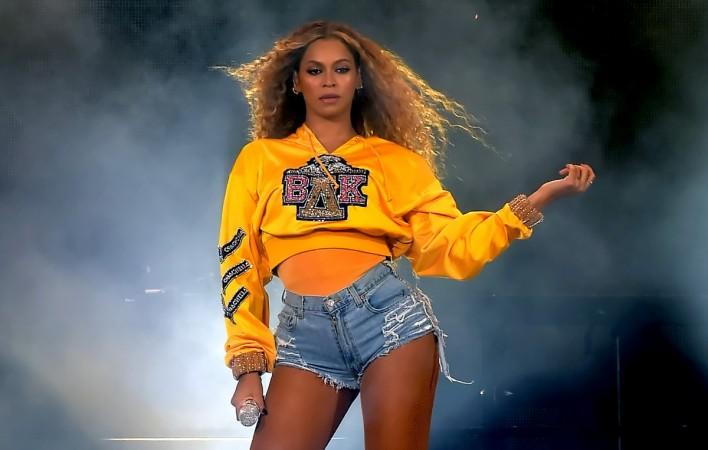 Beyonce suffered a wardrobe malfunction while rocking the stage during her first performance at Coachella Valley Music and Arts Festival this year. And, during her second performance at the festival, Queen Bey tumbled upon the stage while she was trying to pick up her sister Solange.
The incident happened during the pop icon's performance with her younger sister at Coachella in Indio, California, Saturday, April 21. The Formation songstress tried to pick Solange up off the stage. But they accidentally lost her balance and tumbled to the floor. Both of them laughed it off.
Queen Bey's fans were quick to react to the incident and described it as #toocute. Some were even speculating that it's only Queen Bey who dropped Solange off.
You can watch the video here.
We have also jotted down a couple of Twitter reactions here.
last week Beyoncé's boots were falling off and her boob was falling out but she didn't fall... this week Solange tried to give her a hug and homegirl got DROPPED ? #beychella

— audrey (@msaudreysings) April 22, 2018
The way Bey dropped Solange jdksksj ??

— leen? (@_normaniaz) April 22, 2018
OMG to awake to the news that beyonce and solange fell over on stage at coachella...im both laughing and sad at the same time ??? the headline tho wtff

— Enigma (@MzMixtapeJunkie) April 22, 2018
Like I'm confused.. Was it rehearsed before & Beyonce just couldn't hold her & they both fell OR did Solange surprise Bey by jumping on her and they both fell.??? I need answers. ????

— RoxY (@RoxY968) April 22, 2018