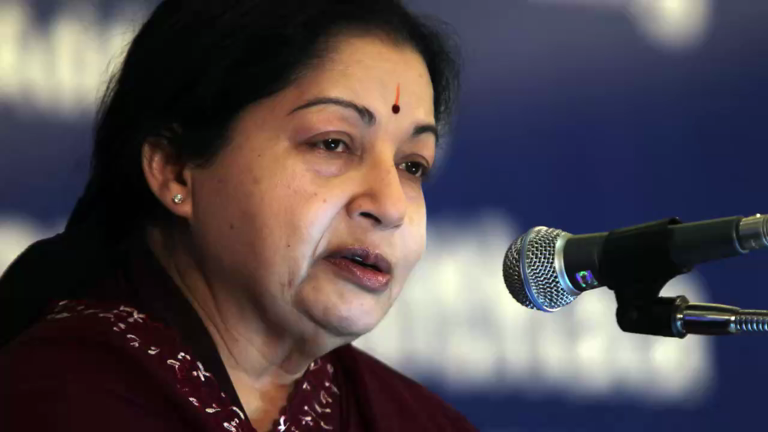 The Supreme Court on Monday refused to address the plea of a Bengaluru woman, who has claimed that she is the daughter of the deceased Tamil Nadu Chief Minister J Jayalalithaa.
J Krishnamoorthy, man claiming to be Jayalalithaa's son, faces arrest
This comes months after a man called J Krishnamoorthy had claimed to be the son of Jayalalithaa and Telugu actor Shoban Babu.
The 37-year-old woman, who has been identified as Amrutha, had filed a petition in the Supreme Court and also demanded a DNA test to prove that Jayalalithaa is her biological mother.
Amrutha, who filed the petition on November 22, had said that she was adopted and raised by Jayalalithaa's late sister and her late husband. However, she came to know about the truth after the six-time Tamil Nadu CM passed away on December 5, reported the Hindustan Times.
However, this is not the first time that somebody has claimed that he or she is the offspring of Jayalalithaa, who never married and her private life was a hushed up affair.
What has Amrutha claimed?
According to the HT, the Bengaluru woman had claimed that she was born at Jayalalithaa's residence in Mylapur on August 14, 1980.
However, Amrutha's birth was not revealed as Jayalalithaa did not want to be stigmatised by society and at the same time "uphold the dignity of the family as they belonged to a very religious, orthodox and cultured Brahmin family".
The petitioner's two aunts, LS Lalitha and Ranjani Ravindranath, who are Jayalalithaa's cousins are co-petitioners in Amrutha's claim.
Amrurtha's aunts have alleged that the petitioner wanted to reveal earlier that she is Jayalalithaa's daughter but AIADMK leader Sasikala, who is currently serving a jail term in Bengaluru, had prevented her from doing so.
Who is Amrutha's father?
Now that Amrutha has claimed that Amma was her biological mother, the bigger question is who is father?
The petitioner was adopted by Jayalalithaa's sister Shylaja, who passed away in 2015. When Amrutha's father's and Shylaja's husband Sarathy was on his death bed, he confessed that he was in a relationship with Jayalalithaa and that he is Amrutha's biological parent.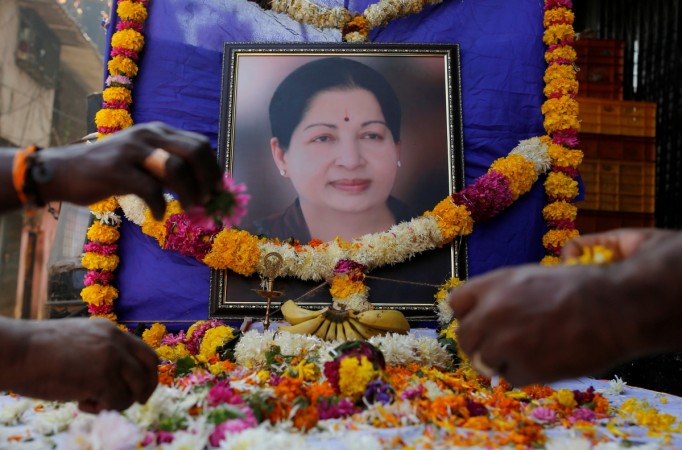 Amrutha has also demanded that Jayalalithaa's body, which is buried at Chennai's Marina Beach, should be exhumed and cremated in accordance with Vaishnava Brahmin rituals, reported the English daily.
Meanwhile, when the English daily approached AIADMK spokesperson Satyan Rajan, he said that they do not have any idea about Amrutha or the petition that she has filed.