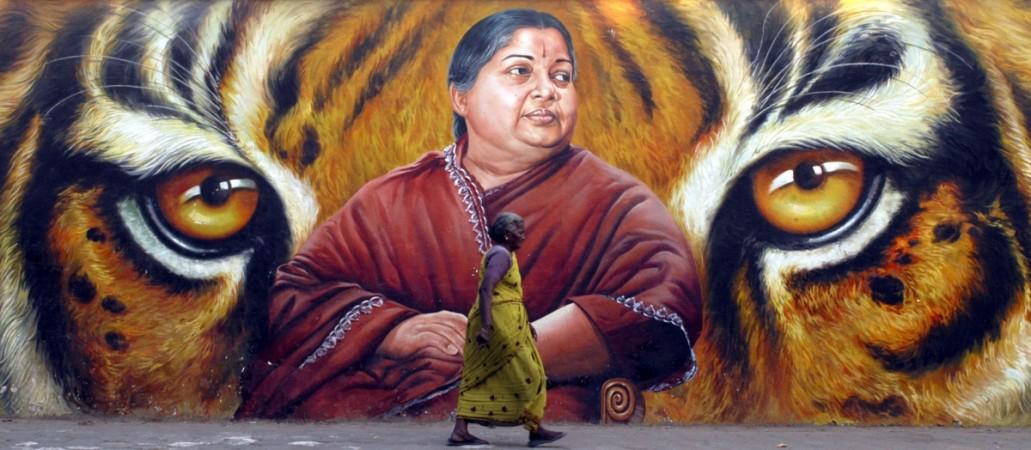 With the conviction of Sasikala Natarajan and two others in the disproportionate assets (DA) case on Tuesday (February 14) and the ouster of O Panneerselvam from the AIADMK, it's not just the political legacy of late Tamil Nadu chief minister J Jayalalithaa that now looks to fade into oblivion.
Another equally important issue that surfaced on Tuesday was the question of what happens to Jayalalithaa's financial legacy?
The late leader has left behind property worth Rs 90 crore and other assets worth at least Rs 80 crore.
The leader's 750 pairs of footwear and 10,500 saris, over 700 of which are made of silk and gold and are worth Rs 3.5 crore, were seized in connection with the DA case and are being guarded by police personnel at the city civil court complex in Bengaluru. And that's just the tip of the iceberg.
MGR's property mired in legal hassles, despite will
Now, the question is since Jayalalithaa reportedly made no will announcing an heir apparent to her physical wealth, and now with the likes of Sasikala and V N Sudhakaran standing convicted, who will get the massive property that she left behind?
It is not that Tamil Nadu has no precedent on such an issue. After the death of Jayalalithaa's mentor MG Ramachandran, the founder of the AIADMK, his house at Ramapuram in Chennai became a subject of legal dispute for years, despite the fact that he had left a will.
MGR nominated an executor to carry out his will's terms, but legal hassles continued for over two decades and it was only recently that the Madras High Court appointed a former judge to supervise his assets.
Deepak & Deepa Jayakumar to inherit?
The issue with Jayalalithaa's assets will be more complicated no doubt. Poes Garden, the 24,000-square foot property that Jaya bought with her mother Sandhya in 1967, could itself be a big question for legal authorities.
Amid all the chaos, Jayalalithaa's estranged brother Dipak and his daughter Deepa Jayakumar can stake claim to the property. The Sasikala camp might also refues to withdraw its claim, eyeing a chunk to pay off the huge fine that the judiciary has imposed on the convicted leader.
Besides the residential property, the late AIADMK chief also had declared assets worth Rs113.73 crore (movable assets worth Rs41.63 crore and immovable worth Rs72.09 crore) besides over 14 acres of agricultural land in Hyderabad, investments in five firms, and a minimum of eight vehicles. Not to speak of jewellery and other valuable articles.
Will it be done as per Hindu Succession Act of 1956?
If there is no will, the other option is to go by the Hindu Succession Act of 1956 whereby Jayalalithaa's assets will be divided between heirs.
As per the Act, there are procedures by which Classes and Schedules are created to facilitate the division of assets and if one goes by the legal experts' opinion, the "interstate" rules will apply to Jayalalithaa's assets.
The Class of inheritance will not be applicable since she did not have any spouse, children or parents. The next set of Class would make her next set of relatives as the inheritors of some of the assets (heirs of Jayalalithaa's kin).
In that case, Deepak and Deepa could be the beneficiaries. But will the Sasikala family let it go so easily?