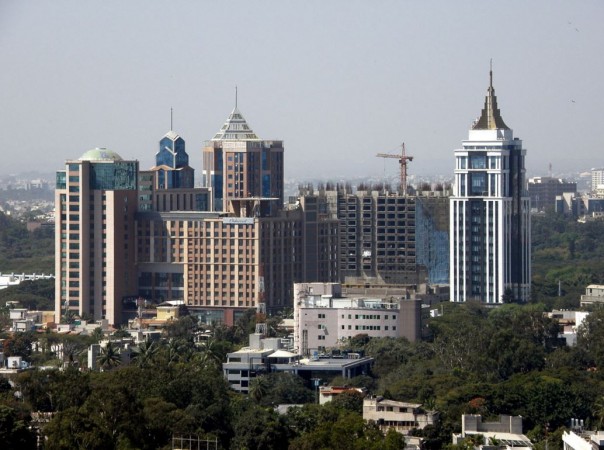 IT capital of India Bengaluru has been announced the world's most dynamic city, ahead of the Silicon Valley and Shanghai, by real estate consultancy firm James Lang Laselle (JLL) in a report recently presented at the World Economic Forum (WEF) in Davos. The ranking was based on an index that captured the cities' economic changes and their abilities to sustain them.
India also overtook China to become the home for some of the world's fastest-growing cities, with six of them featuring in the top 30. This is also the first time an Indian city has been crowned as the world's "most dynamic" city, the report added.
Also read: After mass molestation on New Year's Eve, Bengaluru women call for harsh punishments
The forum also noted that though the chosen cities are spread across the world, more than half of those in the top 30 belong to the Asia-Pacific region.
"India snatched the lead from China as home to some of the world's fastest-changing cities, taking six of the top 30, compared to China's five. The overriding factors that characterise the world's most dynamic cities are technology and innovation — and cities that best absorb, adapt and leverage these drivers come out on top," the WEF said in a brief note.
Some of the key factors that contributed to the ranking are: technology, liveability, affordability, space, environment and housing.
Of the top 30, Hyderabad (ranked fifth) is the only other Indian city besides Bengaluru which has found a place in the top 10. Among the next 20 cities, Pune has been ranked 13th, a place better than New York, while Chennai at the 17th spot has done better than San Francisco (21). Delhi (23) and Mumbai (25) have secured higher positions than Los Angeles and Stockholm. Ho Chi Minh City of Vietnam sprung a surprise by grabbing the second spot and pushing Silicon Valley to the third, the WEF report showcased.