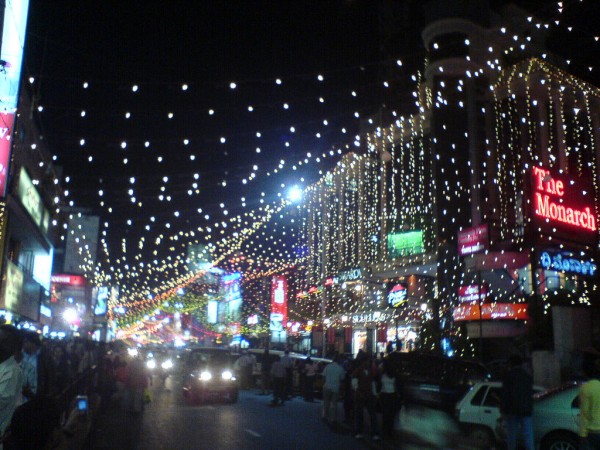 What happened in Bengaluru did not stay in Bengaluru. The annual recurrence of hooliganism and violation of women's bodies on New Year's eve on MG Road and Brigade Road on Saturday night came to light only after a Bangalore newspaper made it front-page news.
Also read: All buses to have CCTV camera, panic buttons, tracking system soon
If Karnataka Home Minister G Parmeshwara's statement is to be believed, unruly behaviour takes place every year.
"Such incidents do happen on New Year's day and on Christmas. We take a lot of precautions," Parmeshwara was quoted as saying by ANI on Monday. However, what may be different is the sheer scale of the incident.
"We deployed 1,600 police personnel in the area for the new year's celebrations and around 60,000 people had come there that night. But we had the situation under control," Nagaraj, inspector at the Cubbon Park Police station, said.
Only after 24 hours did the police state that they wold be taking action against perpetrators, based on CCTV footage. Earlier, they simply brushed it off saying there were no complaints.
Despite the presence of 1,600 police personnel, women out with friends, families and partners were molested in full view of the police. Close to midnight women were pawed at and insulted with lewd comments while the overwhelmed police could only intervene intermittently, depending on how grave the situation was.
International Business Times, India spoke to prominent women in the city to find out if there was anything that could be done about what has become an annual embarassment for India's Silicon Valley.
Sudha Pillai, founder of A Sunny Square digital magazine, said, "People think that on New Year's eve MG Road and Brigade Road belong only to men. They don't expect women to be out there.
"I don't think any woman should be made to feel so fearful in a public place. The area is an unsafe place and this is known to the cops. If you see the crowd, it's crazy. The mindset of the people has to change. There needs to be strong punishment for people. This keeps happening every year," she said.
"We need to educate people and create awareness to let them know that it is fine and within the rights of a woman to go out and party on New Year's eve (or any other day for that matter). The areas should be accessible to women as much as to men," she added. She also noted that people need to stop questioning women for visiting the area.
"Also there needs to be a really strong punishment for the perpetrators to put the fear of god in them and they don't repeat it the next time," she added.
Priya Chetty Rajagopal, Executive Director - Leadership and Board Practice at RGF Executive Search, said that the incident was "one-off and unprecedented". She added that in the last two years there have been no incidents on MG Road and Brigade Road on New Year's eve.
She added that she feared that calling this a "breakdown of law and order in the city" would limit women's movement further by instilling more fear in them.
She suggested that three things that could improve women's safety in the city were adequate street lighting, a working police helpline that was operated by humans and not automated, and well-lit and frequent public transport. She also added that these basic amenities were her rights as a human being and not just because she was a woman.
She further added that positioning police personnel on tall buildings near the area would help them keep an eye on the situation in the area.
Suparna Umashankar, partner at Legal Torque, said, "No arrests or action has been taken by the police yet and that is miserable. Stringent laws for eve-teasing have to be put in place and the enforcement mechanism needs to be bolstered."
"The police need to learn to be more sensitive towards these issues," she added. "During the first few incidents if they had arrested a few people and put them behind bars it would have been a message for the rest of the crowd. Nothing was done. They just warned a few people and let them off and those people continued to misbehave."
"The deployment of police people has been good, but the enforcement mechanism was not that great," she added.
She reiterated that this happens every year and the police, despite being aware of it, don't take action against the offenders.