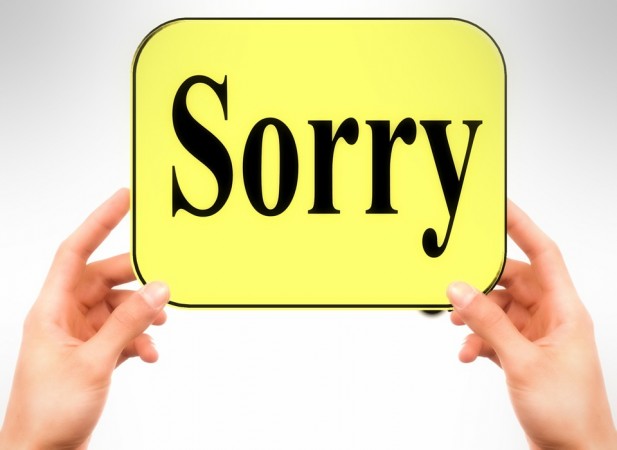 Dale Carnegie, the famous American self-help writer, had written in his book How to Win Friends and Influence People, "If you are wrong, admit it quickly and emphatically". Many people until today swear by Carnegie's teachings on leadership, public speaking and interpersonal skills, but these lessons seem to be lost on Indian politicians.
Also read: Discussing sexual assault on social media has been cathartic for a lot of Indian women
Karnataka Home Minister G Parameshwara had recently blamed the sexual harassment of women New Year' s eve on "western ways", attempting to shift the onus of the incident on women. Since then the National Commission of Women has summoned him and one of the members also demanded a public apology from him.
However, the minister has only said that his words were misinterpreted, something most politicians say after making a comment that gets them into trouble.
According to Rabbi David Wolfe, who was named the most influential rabbi in America by Newsweek magazine and one of the 50 most influential Jews in the world by the Jerusalem Post, politicians generally respond with "I apologise if anyone was offended," which is their way of blaming the one who got offended by making them look thin-skinned.
They also blame "a poor choice of words" or say they "regret that my words were misinterpreted." But an unconditional apology is seldom issued. This is true for US President-elect Donald Trump or in the current situation, Parameshwara.
He, of course, isn't the first Indian politician who had to be told that an apology was in order. In July 2016, after a 14-year-old girl and her 35-year-old mother were gangraped off Bulandshahr's highway, Samajwadi Party's influential leader Azam Khan had called the incident a political ploy. The minor and her mother were separated from their family and gangraped in a field.
The girl, fearing bias from the local court, had petitioned for the case to be transferred to a Delhi Court. The leader submitted an "unconditional apology" to the Supreme Court months later on behest of the court. The apex court also examined whether a person holding a public office can make comments that could affect a fair investigation.
Despite Khan's lawyer Kapil Sibal arguing that the comment was a general remark and not made at the family, the court said, "You had nothing to do with the offences in question."
It took a six-month court case for the politician to tender an unconditional apology that had affected an already distressed minor.
Some advice to political leaders would be to do what Carnegie would. "Apologise", when you think that you have made a mistake, and if you don't know how to craft the perfect apology hire people who can do it for you.