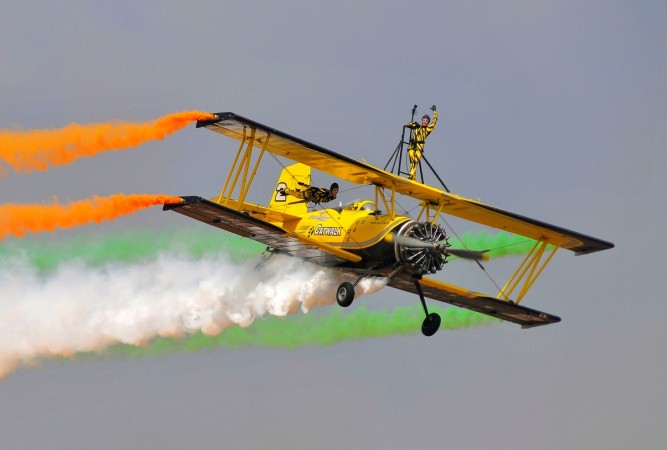 Aero India, Asia's biggest aerospace and aviation exhibition, will be held in Bengaluru between February 20 and February 24, the government said today.
Putting the venue debate to rest, the Ministry of Defence (MOD) also confirmed that Aero India 2019 will be held in Bengaluru and not in any other city.
For the aviation industry, the five-day exhibition is a unique opportunity to exchange information, ideas and recent developments. It will contribute to Make in India vision of Prime Minister Modi by boosting the domestic aviation industry.
The chief minister of Karnataka HD Kumaraswamy had written a letter to the Prime Minister of India urging that the IT capital of the country is the best choice for hosting the grand event. While Chief Minister of Uttar Pradesh Yogi Adityanath had also impelled the Defence Minister Nirmala Sitharaman to host the event in Lucknow, where the Centre is building a gigantic defence corridor.
Nirmala Sitharam made no announcement regarding the confirmation of the place. She said that many states --Gujarat, Rajasthan, Odisha, and Tamil Nadu-- approached the Centre to host the event.
The announcement comes as a relief for Bengaluru residents after several reports had earlier claimed there was a chance for the event to be shifted to another city.