In a major boost to Prime Minister Narendra Modi's ambitious "Make in India" initiative, the wings of Lockheed Martin's F-16 fighter jets will be manufactured in India.
On Tuesday, the US security and aerospace behemoth announced that it has entered into an agreement with Tata Advanced Systems Limited (TASL) for the production of the wings.
PTI reported that the Maryland-based Lockheed Martin has clarified India is under no obligation on selecting the F-16 for the Indian Air Force. Although Lockheed has offered the Indian government to move the entire F-16 manufacturing base to Indian, the latter is yet to take a call.
Officials of the company said producing F-16 wings in India will strengthen Lockheed Martin's strategic partnership with Tata Advanced Systems Limited and support the 'Make in India' initiative of the government.
Vivek Lall, Vice President, Strategy and Business Development for Lockheed Martin Aeronautics said, "Building F-16 wings in India are a natural next step that builds on our successful partnerships with Tata on the C-130J [Super Hercules airlifter] and S-92 [helicopter]."
"This is a strategic business decision that reflects the value of our partnerships with India and the confidence we have in Tata to perform advanced defence manufacturing work and deliver world-class products." He added.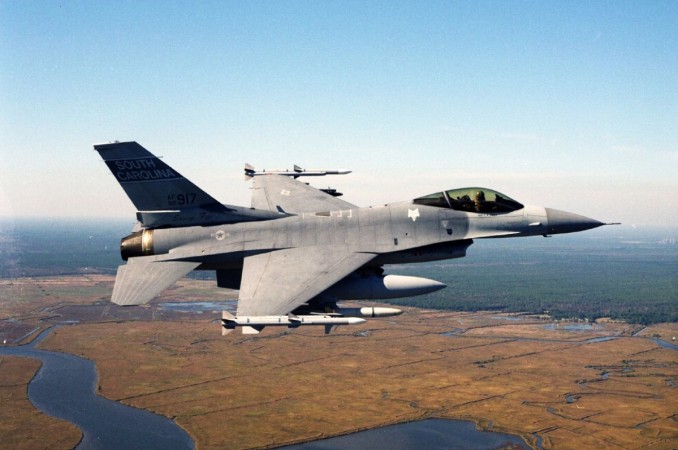 Lockheed Martin also reassured that it stands firm on the proposal of F-16 partnership with India to produce exclusively in the nation for its Air Force and potential export customers. Recently, it submitted a comprehensive and fully compliant 600-plus page Request for Information (RFI) response to the Indian Air Force.
Lockheed Martin and TASL, had announced their intentions to form a partnership to produce the F-16 Block 70 in India last year if the Indian Air Force selects the fighter aircraft in its fleet.
The F-16 Block 70 is the most advanced version of the aircraft with newly introduced avionics, proven Active Electronically Scanned Array (AESA) radar, a modernised cockpit, advanced weapons, conformal fuel tanks, an automatic ground collision avoidance system, an advanced engine. It also has an extended structural service life of 12,000 hours, best in industry.