A 14-year-old boy has allegedly strangled to death a toddler for setting free his pigeons. This horrific incident occurred on Wednesday near Soladevanahalli, off Tumkur Road, northwest Bengaluru.
The police produced the class 8 boy before the court and he confessed to his crime. The boy is now sent to a correction home, according to a The Times of India report.
Read: Man brutally thrashes minor son in Bengaluru; arrested over viral video
Here's what happened
A week ago, the accused minor bought three pigeons for Rs 100 each and kept them in a cage. The victim boy and his older brothers, who are neighbors, used to enjoy watching the birds. However, the accused did not allow them to touch the birds.
"The older boy did not allow the toddler to touch the pigeons but he still enjoyed watching the birds. The two-year-old would feed the birds regularly and the accused did not like this," the police official was quoted as saying by the NewsMinute.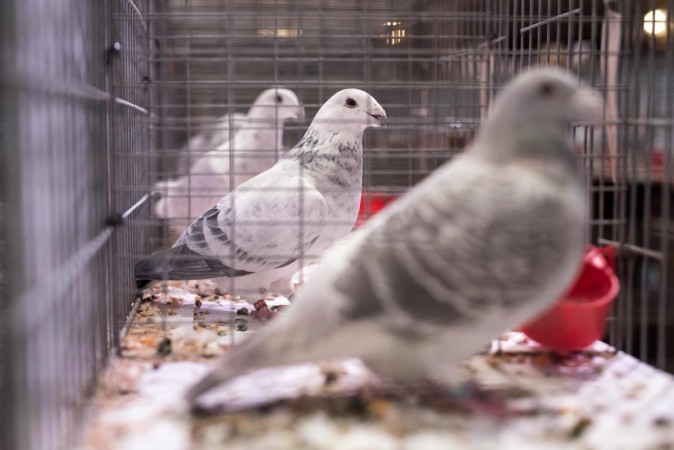 On Wednesday morning, the toddler and his brothers allegedly opened the cage setting the pigeons free. When the accused, returned from school, he did not find the birds. He barged into his neighbor's house and questioned them about the birds. The pigeons are said to have flown to a nearby eucalyptus grove.
The teen took the toddler and his 5-year-old brother to the grove he was almost successful in catching one of them. But when the toddler reportedly screamed in happiness, the bird flew off again. This infuriated the accused.
"The accused lost his temper and slapped the toddler, kicked him and later stamped on his neck," a police official is quoted as saying by The News Minute. "The boy strangled to death but the accused assumed that he was unconscious, left the little boy in the grove and got back home," he added.
It was only when the toddler's mother returned from work, she started searching for her son and found him lying in the grove, which is few meters away from their house. She rushed him to the hospital where the doctors declared him brought dead.
The deceased boy's parents hail from Raichur and earn a living by selling eateries on a pushcart at Soladevanahalli Main Road, near Tumkur. The accused boy's father is a tea vendor.
Of late, the families of both the boys are said to not on talking terms. Just a week ago, they had a fight over aluminum vessel belonging to the dog of the tea vendor.