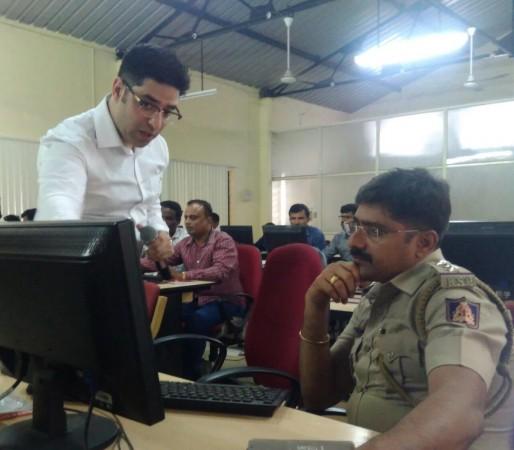 The Bengaluru city police collaborated with The International Business Times to train their officers to counter fake news and misinformation. The special session took place on November 2, Friday.
Danish Manzor, the Editorial Director of International Business Times, conducted the session on fake news verification and fact-checking.
The four-hour training programme was attended by over 30 BCP officers, including Karnataka state Police Inspector, Assistant commissioner of police, Head constables, BCP Social media team, Traffic police.
The training revolved around the basics of "fake news" with relevant examples from India. The session was aimed at helping police personnel identify misinformation in news articles.
In the era of "WhatsApp forwards", people end up believing any article posted on social media without verifying the accuracy of the information. Fake news has led to incidents of rioting and even lynching in several regions of the country.
The police force now needs modern tools to fight the fake news epidemic. As a part of the pro-bono exercise, IBTimes delivered the comprehensive training module to the selected BCP officers in "train-the-trainer program."
Manzoor trained the participants on fact-checking and debunking fake stories, images, videos, and messages.
At the end of the session, participants were given the certificate for attending the special training program on fake news verification and fact-checking.