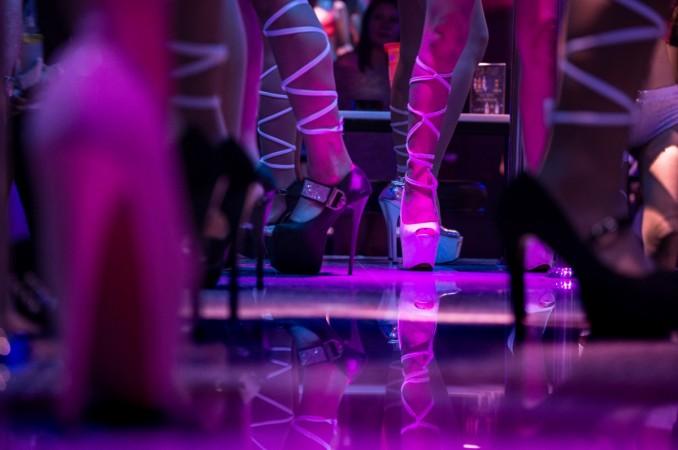 In an incident that has left many people stumped, a Bengaluru bar dancer is said to have threatened a city businessman and extorted Rs 2.5 crore from him. The incident came to light when the businessman approached the Vanitha Sahayavani, a women's helpline, asking them for assistance.
The 31-year-old man, whose identity hasn't been revealed, said that he wanted to recover a few intimate photos and videos from the woman, who was his ex-girlfriend and a bar dancer. He said that she had been threatening to leak the photos and video online and also sending it to his wife.
The police and Vanitha Sahayavani asked the man to lodge a formal complaint, but he is sceptical as he doesn't want the information to reach his family members, reported the Times of India.
How the duo met
The businessman is reportedly from a well-off family and has a wholesale sanitaryware business near KR Market. He had visited a local dance bar in 2016, where he came across a 24-year-old dancer and was instantly drawn to her. He is then said to have bought her a lot of gifts and also gave her large amounts of cash.
The woman then called the man to her place in Austin Town and they often spent time there. While he believed that the woman also loved him and that they were in a relationship, she clearly had other plans.
The woman realised he was smitten by her and invited him over to her Austin Town home and soon he started believing they were in a relationship. She was very calculative and gradually ascertained his family details, financial situation and also and also his wife's cell phone number," TOI quoted a counseller of Vanitha Sahayavani as saying.
She is then said to have started filming him in bed with her. The man thought it was all in fun and games and even posed for one of the cameras. However, she later started blackmailing him using those videos and said that she would post them online and send them to his wife over WhatsApp.
This terrified the man and he started maintaining a distance from her but had to give in to her monetary demands, shelling out lakhs at a time. "He was bullied into fulfilling all her demand including staying with her in all five-star hotels of Bengaluru and buying her expensive gadgets apart from parting with lakhs of rupees on many occasions. Over two years, she extracted a little over Rs 2.5 crore from him," the helpline representative added.
Irked by this, the businessman confronted the woman only to find that her boyfriend was behind the whole plan. The two then asked him to shell out Rs 75 lakh as final payment and said that all the photos and video would then be deleted.