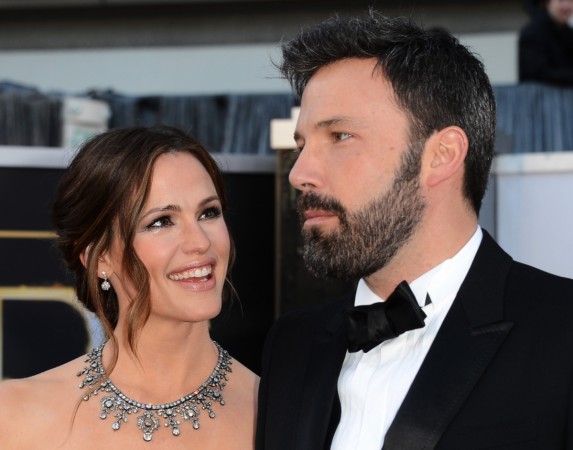 Ben Affleck is now romantically involved with Saturday Night Live producer Lindsay Shookus following his alleged split with estranged wife Jennifer Garner.
Also read: Omg! Ben Affleck secretly got engaged to SNL producer girlfriend Lindsay Shookus?
In a report by RadarOnline, the Justice League actor is said to be dumped "Lindsay for Jen!"
An insider told the gossip website, "Ben's been begging Jen to give their marriage another shot, but she's refused to promise anything until he's on the straight and narrow."
The 'made-up' article further claimed that the actor reportedly returned to the residential rehab facility because he wants to reunite with Jennifer Garner. The site claims that the Argo actor is seeking help so he can save their almost failed marriage.
The dubious source also explained that Affleck dumped Shookus the night before he went to the LA rehab as he told her that he needs to focus on his sobriety and family because Garner finally allowed him to spend the Christmas holidays with her and children.
However, Gossip Cop looked over the matter and revealed the truth about the story. They confirmed that Affleck and Shookus are still together.
He neither dumped Shookus nor ended their romance because of Jennifer Garner and family reunion. Also, he has not returned to the rehab just to repair his marriage. The website has fabricated the entire story, reports Gossip Cop.
Meanwhile, this is true that Affleck will celebrate Christmas with his entire family in Montana like last year they did. It is not any kind of 'trial reunion' though.
The duo maintained good terms for the sake of their three kids and their better future. But they are moving forward with their separation despite everything.