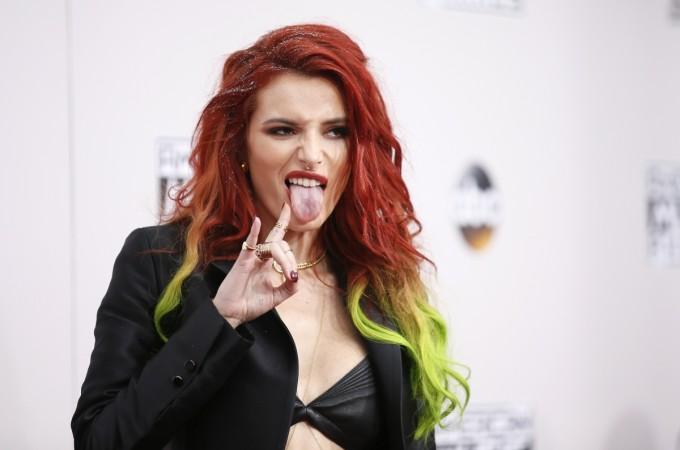 Most celebrities are left embarrassed by wardrobe malfunction, but not Bella Thorne. The actress recently took to Twitter to share a video of her nearly suffering a wardrobe malfunction when her bikini bottom comes loose.
Also read: Game of Thrones Season 7 air date, spoilers: Here's who survives in the season finale
Thorne was enjoying a day out in the beach when this happened and a friend was filming her during the time. She posted the video of the incident and captioned: "My bathing suit came undone. Whoops!"
Check out the video below:
My bathing suit came undone. Whoops ✨ pic.twitter.com/JnKjndIY9o

— bella thorne (@bellathorne) February 16, 2017
Thorne was recently in the news for reportedly two-timing Teen Wolf actor Tyler Posey and Charlie Puth, and she has gained quite a reputation for being a man-eater. This resulted in One Direction singer Louis Tomlinson's fans sending her death threats after she made a cute comment on one of his Instagram photos.
Many have asked her to stay away from Tomlinson, but according to a HollywoodLife source, Thorne might actually be interested in the singer. "Bella Thorne would absolutely date Louis Tomlinson. She loves hot, talented guys like Louis,"the source said, adding that death threats did not faze her.
"She thought it was hilarious that fans reacted all crazy to her comment on his Instagram. She meant it as a sweet, innocent remark and was surprised at the reaction," the insider added. "Bella has always been a fan of One Direction and would say yes to Louis if he asked her out. She thinks he has great hair and a cute accent."
Tomlinson is currently single after splitting up with Danielle Campbell.