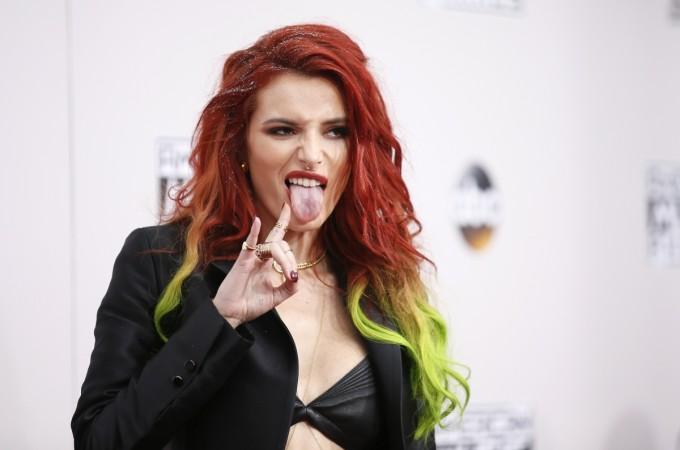 Both Tyler Posey and Gregg Sulkin have been in the news after their alleged nude videos leaked online earlier this week, and fans believe Bella Thorne could be behind this invasion of privacy.
Also read: Cody Christian nude video leaked online: Teen Wolf star feels violated and betrayed
Taking to Twitter, one person wrote, "Tyler posey and Gregg Sulkin both nudes are leaked and they both dated Bella Thorne which means Bella can be the cause of the nudes exposing." Another person echoed similar sentiments, writing, "gregg sulkin's nudes got leaked as well the devil is working hard but bella thorne is working harder."
On Tuesday, Thorne took to Twitter to defend her ex Sulkin after a fan shared online photo of the actor's penis. "Haha I'm telling you this isn't greggs d--k," Thorne wrote.
Shortly after the nude scandal erupted, Sulkin too took to Twitter, writing: "People like to make things up….easier just to ignore." He then tweeted out a quote from Denzel Washington, saying, "If you don't read the newspaper, you're uninformed, if you do read the newspaper you're misinformed. We don't care who it hurts. We don't care who we destroy. We don't care if it's true. Just say it, sell it. Anything you practice you'll get good at — including BS. So what a responsibility you all have – to tell the truth."
Posey is yet to respond to the nude video scandal, but it looks like the scandal hasn't affected him. Posey put in an appearance at the People's Choice Awards, where he seemed to be in great spirit.
Sadly, his fellow Teen Wolf actor Cody Christian, whose nude video was also leaked, hasn't been taken it well. Reports indicate that he feels betrayed and violated ever since the video of him masturbating leaked online.