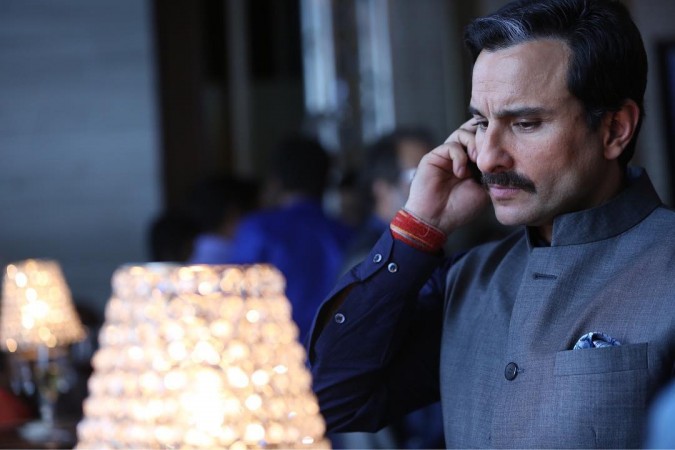 Saif Ali Khan's Bazaar registered a weekend total of Rs 11.93 crore after it performed slightly better than Saturday by collecting Rs 4.76 crore on Sunday. The movie has now become steady at the box office and has earned a descent number at the domestic market.
After taking a dull start on Friday, Bazaar started picking up pace on weekends which was a postive sign for the debutant Gauravv K. Chawla directorial.
Though the movie has not raked in enough money in its first weekend, it is expected to collect at least an average amount in the first week of its run in theatres.
According to early estimates, Bazaar has managed to collect around Rs 2 crore on day 4 (Monday), which was a working day. If the movie manages to maintain the pace, it may collect more than Rs 20 crore at the ticket window in its first week of release.
Bazaar, which also stars Radhika Apte, Chitrangda Singh and Rohan Mehra in prominent roles, received a mixed response from audience and critics alike.
Moviegoers who watched the first-day first show of Bazaar were left quite impressed with the fast-paced first half and found the tight storyline quite engaging. However, some people found the script quite predictable and average in the second half and said that it's a one-time watch film.
However, audience liked Saif Ali Khan's performance as a money-minded merchant while they felt that Radhika Apte and Chitrangada Singh remained underutilized throughout the film.