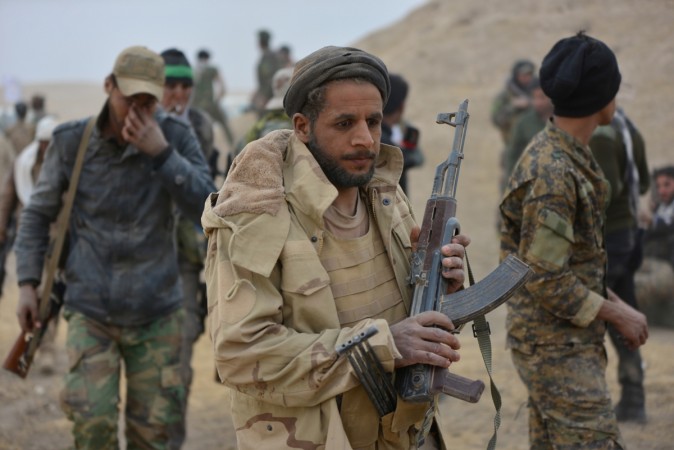 Islamic State group — also known as Islamic State of Iraq and Syria (Isis) or Islamic State of Iraq and the Levant (Isil) — has reportedly suffered a major setback because the airbase at Tel Afar, also known as Tal Afar, has fallen to the Iraqi Army and the coalition forces.
The airbase, to the west of the former Isis stronghold of Mosul, was a key supply line of the terrorist group, which used it to transport people as well as materials. It apparently served as a key link for Isis between its strongholds in Iraq and Syria. Both Mosul and Tel Afar are in the Nineveh governorate of Iraq.
Iraqi Army officer Hamid Saadi was quoted as saying on Wednesday by ARA News: "By capturing the Tel Afar airbase, the Iraqi forces have cut off a main Isis supply route between Syria and Mosul." Hadi al-Amiri, the commander of the Popular Mobilisation Units (PMU), which helped in the liberation of the Tel Afar airbase, was quoted as saying by the report: "Tel Afar will be the starting point for the liberation of all of the areas [along] the Syrian border."
This development could very well put a spanner in the current exodus of Isis members with their families from Mosul, in the face of the constant onslaught from the Iraqi Army and the coalition forces. It also adds another feather in the cap of the Iraqi Army, which had recently freed the historic city of Nimrud from Isis.
The terrorist group has grown more and more desperate as it continues to lose ground in both Iraq and Syria. There had recently been reports that it had conducted a chemical attack and another that said it had killed 40 people and crucified their bodies across Mosul on charges that they had helped the Iraqi Army. They had actually been caught using mobile phones, something which Isis equates to leaking of information to its opponents.