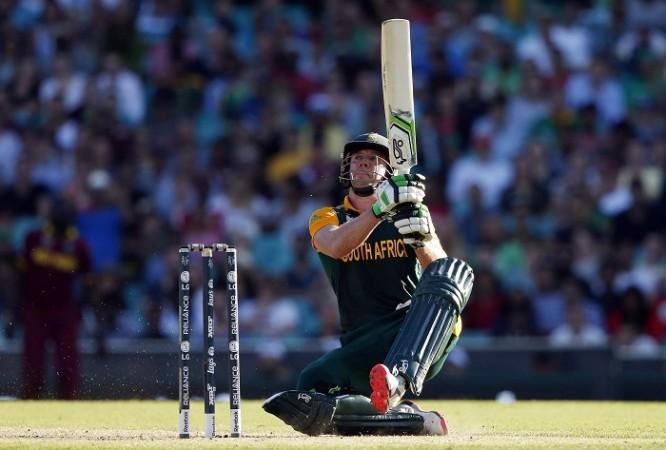 Bangladesh pulled off a sensational ODI series win against India recently and are high on confidence.
But the visiting South Africans, who will be playing a series of matches in all formats of the game in Bangladesh starting from July, are a different customer altogether.
The Bangladesh skipper Mashrafe Mortaza is well aware of it.
South Africa will be touring Bangladesh for a series comprising two Twenty20 (T20) matches, three ODIs and two Test matches.
Bangladesh skipper Mashrafe Mortaza knows that the upbeat Bangla Tigers will have to face the likes of Ab de Villiers, David Miller, Faf du Plessis and Rilee Rossouw.
Mortaza stated that De Villiers is like a one-man army and it will be far more difficult than India.
"India are strong in batting, but not with the ball. I had said before the series that we would win if our bowlers could stop their batsmen and it happened so. But we'll have to do well in every area if we want to beat South Africa because they do not have any weaknesses," Moratza told reporters on Friday.
The Proteas are not so familiar with the wickets in the subcontinent and on top of that, they will have to deal with the heat. The conditions are liklely to favour the home side, yet it will be an uphill task for the hosts.
"We can think of victory if India set a target of 270 runs, but it will be difficult to chase 270 against South Africa," Mortaza added.
Although Dale Steyn won't be there in the South African team, still Mortaza feels that they have a better bowling attack than India. Their batsmen too are dangerous, especially De Villiers.
"Quinton de Kock, Hashim Amla, Faf du Plessis, AB de Villiers, JP Duminy, David Miller, Rilee Rossouw – all are match winners. De Villiers alone is enough to thrash any team," Mortaza said.