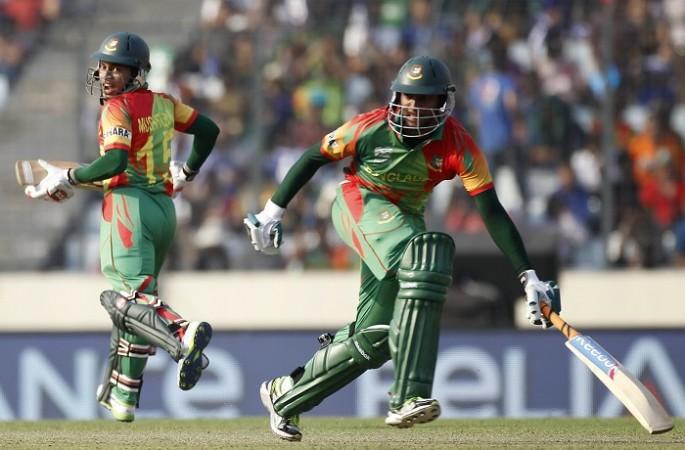 There is an air of confidence surrounding Bangladesh cricket, and why not after defeating big teams like Pakistan and India convincingly in ODI series' at home. Bangladesh skipper Mashrafe Mortaza considers their victory in the recently-concluded series against India as their best so far.
Bangladesh won the series, 2-1. They had infact won the series after winning the first two ODI matches, hence the third ODI, which India came away victorious, was essentially a dead rubber.
Bangladesh have created huge upsets in the past, especially in World Cups, which includes victories over Pakistan and England. They even defeated India in the 2007 World Cup in the West Indies.
Mortaza, though, thinks this ODI series victory over India was pretty special.
"If you leave aside the achievement in the World Cup, this is the best. We didn't win a series against teams ranked one to four by ICC. A win against them [India], I'll say this is the best," PTI quoted Mortaza as saying.
Bangladesh, after winning their first series against India, were looking for yet another 'Banglawash', but the Indian team looked a better side in the third ODI, which the men in blue won by 77 runs. This was India's only victory in the tour, after they had drawn the rain affected one-off Test match.
Mashrafe Mortaza feels that Bangladesh could have played the third ODI more positively.
"No one wants to lose any match - much less the way we lost [on Wednesday]," Mashrafe said.
"The pressure we have at the start of a series rises before the last match. The idea of 'Banglawash' is raised after winning one or two matches. We could have played this match more positively."
Despite the loss, they have proved to the world that they are no longer the minnows of world cricket. They have it in them to defeat top sides of world cricket, but it is their performance in Test matches that needs improvement.
In order to worry other teams, they need to perform outside their comfort zone in alien conditions as well. Their biggest test will surely lie when they face teams such as Australia, South Afrcia and England away from home.
Mortaza is confident that his team can turn triumphant anywhere in the world.
"You see, everyone has to struggle abroad. The condition in Australia and New Zealand was not easy for us. But we did well in the World Cup. Each of us has that confidence. I think this team can play their best anywhere in the world. We can succeed in any condition," added Mortaza.