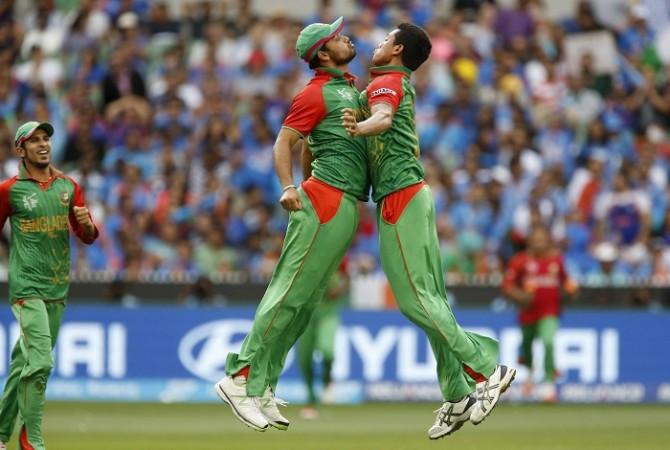 Bangladesh have been impressive winning their last 10 ODI matches at home, which includes victories against teams such as Zimbabwe, Pakistan and India. This goes to show the evolution of Bangladesh cricket over the years.
With players such as Mashrafe Mortaza, Shakib Al Hasan, Tamim Iqbal, this Bangladesh team has been consistent of late. Bangladesh cannot be thought of as minnows of world cricket any longer.
Despite an impressive run of victories at home, Geoffrey Boycott feels that Bangladesh should defeat teams such as England, Australia and South Africa to be noticed in world cricket.
"Beating India occasionally, and Pakistan or Sri Lanka, doesn't send waves through the cricket world. Sorry, I don't want to put a damper on your excitement for Bangladesh but nearly all Bangladesh's good performances are at home. That doesn't make the world of cricket sit up until you go to Australia or South Africa or New Zealand, and beat them in their countries...that will be a huge step and we will all take notice," Boycott told ESPNcricinfo's Bowl at Boycs.
Not only Bangladesh, but other well settled teams such as India, Pakistan and Sri Lanka have also struggled under alien conditions of England, Australia, South Africa, which is a completely different ball game.
The pitches offer much more bounce and assist the fast bowlers and the sub continental teams have failed to cope with the swing and tougher batting conditions.
Apart from winning ODI matches at home, their performance in the longer format of the game has not been very impressive. Their last overseas tour was against the West Indies, where they did not register a single victory.
Boycott feels that Bangladesh need to win against the big teams of world cricket in Test matches.
"Bangladesh can't live on just an occasional or odd one-day performance win. They need to go abroad and start winning Test matches against the big boys. As I said, Australia, South Africa, New Zealand, England have all got much better Test sides in them in their countries. You've got to go and do that a bit," added Boycott.
Boycott further said that one should not be carried away by Bangladesh's performance.
"I want them (Bangladesh) to enjoy their success but I don't think you need to get carried away, you need to keep it in perspective because more is required."
Bangladesh is said to possess passionate cricket fans, who love their sport. They come out in full force to support their home side and it is time to pay back their fans with victories abroad as well. If they start doing so, they might become another superpower in world cricket.