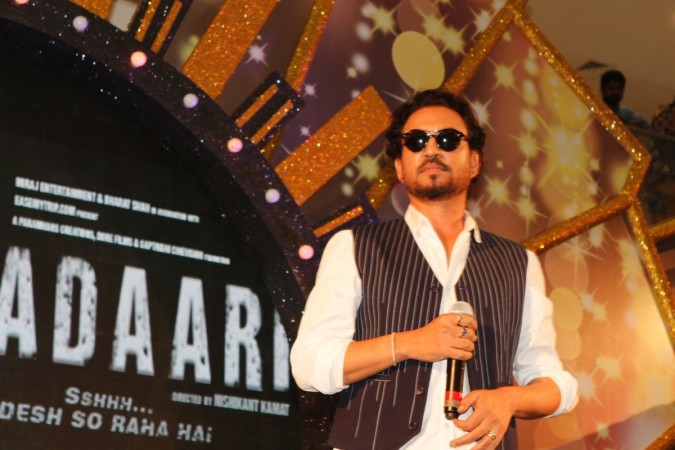 Last week's Bangladesh terror attack, in which 20 foreign nationals and two police officers were killed by six terrorists in the Gulshan area of national capital Dhaka, seems to have both united and divided internationally-acclaimed actor Irrfan Khan and equally internationally-acclaimed author Taslima Nasreen.
They are united in their condemnation of the attack, which has been claimed by the Islamic State group, also known as the Islamic State of Iraq and Syria (Isis) or the Islamic State of Iraq and the Levant (Isil). However, while Irrfan has said Islam is a religion that has its roots in peace, mercy and caring for others, Taslima has said she has seen otherwise.
In a heartfelt Facebook post, Irrfan said the news of the Bangladesh attack has left a "horrific silence" within him. He wrote: "Quran ki aayeten naa janne ki wajeh se ramzaan ke mahine mein logon ko qatal ker diya gaya. Haadsa ek jagah hota hai , badnaam Islaam aur poori duniya ka musalman hota hai. Woh Islaam jiski buniyaad hi aman, reham aur dusro ka dard mehsoos kerna hai [sic]."
Rough translation: "They killed people because they did not know the verses of the Quran. The tragedy happens at one place, but Islam and Muslims are given a bad name worldwide. That very Islam whose roots are in peace, mercy and empathising with others."
The "Madaari" actor went on to add: "Aise me kya musalman chup baitha rahe aur mazhab ko badnaam hone de? ya wo khud Islaam ke sahi mayne(meaning) ko smajhe aur doosron ko bataye, ki zulm aur qatlo gharat(massacre) karna Islaam nehi hai. [sic]"
Meaning: "Should Muslims sit quietly and let the religion's reputation be tarnished? Or should they imbibe the true meaning of Islam and tell others that cruelty and massacres are not Islam?"
On the other hand, controversial author Taslima Nasreen, in a blog post for Economic Times, pointed out how it was religion that was fuelling the terrorists in the Bangladesh attack. Nasreen, who has been issued a death threat by Isis, which is known in the Middle East by its Arabic acronym Daesh, wrote: "I was worried for my life for a while. But then, my concerns turned to the lives of the hostages at the Holey Artisan Bakery."
Speaking about the perpetrators of the attack, the author said: "Those terrorists have nothing but religion. They behaved well with hostages in hijab and hacked non-hijabis — including two Bangladeshi Muslim women, Ishrat Akhand and Abinta Kabir — to death."
She went on to add: "Young men have been brainwashed with Islam at home, madrasas and mosques. They have been fed the belief that non-believers, non-Muslims and critics of Islam should be exterminated."
However, her hardest-hitting words came later in the post, when she said: "People like to believe that Islam is a religion of peace. I, however, have witnessed the opposite since my childhood.
The time has come for people to tell the truth and listen to it without equivocating: Islam and Islamic fundamentalism don't have so many differences. Islam isn't compatible with democracy, human rights, women's rights, freedom of expression."