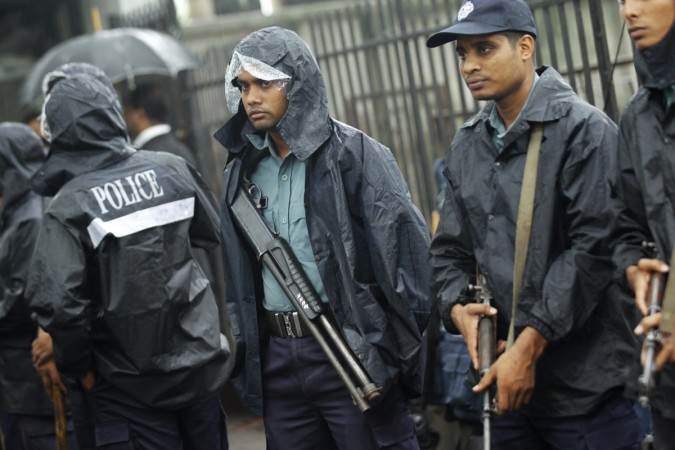 The Bangladesh Police have arrested a militant of the banned Islamist group Jamaat-ul-Mujahideen Bangladesh in connection with the murder of professor AFM Rezaul Karim Siddiquee of Rajshahi University last month, according to reports on Tuesday.
Rajshahi city police chief Mohammad Shamsuddin told Reuters the militant was arrested on Sunday and charged with the murder of Siddiquee.
Although the Bangladesh Police have arrested a member of Jamaat-ul-Mujahideen Bangladesh, the murder was claimed by the Islamic State group, also known as ISIS. The extremist group, in a SITE Intelligence Group report, said Siddiquee was killed for "calling to atheism."
The 58-year-old English professor was hacked to death near his house on April 23 by unidentified men. His neck was slashed at least three times, causing 70-80 percent slit.
Siddiquee's murder was reportedly the sixth in a series of assaults against intellectuals, activists, atheist bloggers, religious minorities and foreign aid workers in the state. Most of the attacks were claimed by ISIS and al Qaeda in Indian Peninsula, but the police said local extremist groups were behind the attack.
The Bangladesh Police on Sunday also arrested Shariful Islam alias Shihab, a member of Islamic extremist outfit Ansarullah Bangla Team, in connection with the murder of gay rights activist and Bangladesh's first LGBT magazine's editor Xulhaz Mannan, Press Trust of India reported.
Mannan and his friend Mahbub Rabbi Tonoy were hacked to death in the former's apartment in Dhaka on the evening of April 25. Recently, a 70-year-old Buddhist monk was also killed and his body found at Chakpara Buddhist Temple in Bandarban district.