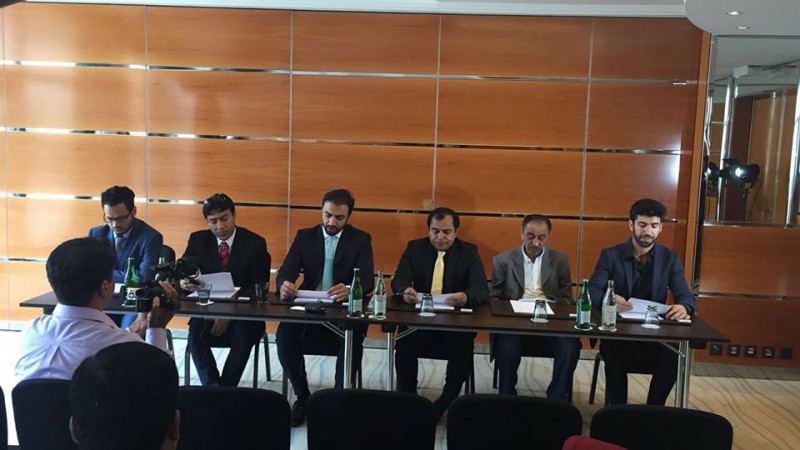 The Baloch Republican Party (BRP) may file cases against China and generals of the Pakistani Army in the International Court of Justice (ICJ), and other international courts. The announcement came on Monday, the same day BRP president Brahumdagh Bugti said his party would file papers in order to seek asylum in India.
The BRP is believed to be gearing up to approach India, Afghanistan and Bangladesh to seek their help in their lawsuit against China.
China, which shares its border with both India and Pakistan, is believed to be building the strategic China-Pakistan Economic Corridor (CPEC) through Balochistan, which the Baloch people feel could strengthen Pakistan's grip in the area and be detrimental to their fight for freedom.
Meanwhile, the BRP president said in a statement that his entire party would file applications seeking asylum in India. The development does not come as a surprise, because government sources had said just days ago that India was gearing up to offer asylum to people of Balochistan.
Bugti said in the statement: "We have decided that we will formally file asylum papers to the Indian government. We will start work on it right away. We will call Indian embassy today [Monday] or tomorrow to take an appointment." He added: "We will go to Indian embassy. We will follow the legal process."
The statement came in Geneva even as Sindhis, Kashmiris and Balochis protested in the city against Pakistan. World Sindhi Congress chairman Lakhu Luhana said during the protest: "There were already many problems, but now our biggest problem is the CPEC."
He added: "Other issues include human disappearances, extra-judicial killings and denial of our human rights. Around 70 percent of the Sindhi people in Pakistan suffer from malnutrition. Most of Sindhi people [there] are illiterate and unemployed."