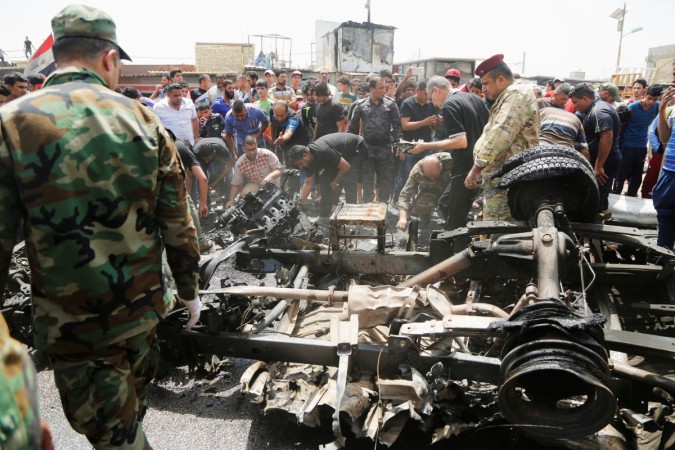 UPDATE: 15:50 p.m. IST — The death toll from the car bomb blasts at an army checkpoint and at a commercial street in Baghdad on Thursday rose to 22, Reuters quoted Iraqi police as saying. At least 70 others were also injured in the attacks.
At least 15 people were killed and another 50 injured when a car bomb exploded at the commercial street in Baghdad al-Jadeeda, while seven soldiers and over 20 others were injured in another car bomb explosion at an army checkpoint in Taji.
Original Story —
At least eight people were reportedly killed and 30 others injured when a bomb-laden car exploded in Baghdad al-Jadida, a district in Baghdad on Thursday. The bomb blast occurred at a commercial street, Reuters reported. No group has claimed responsibility for the attack as yet.
The attack took place amid the ongoing battle between the Iraqi troops and the militants of the Islamic State group, also known as ISIS, in Fallujah, about 69 km west of Baghdad.
Iraq, with the backing of Iran-backed Shia militia and international air raids, is fighting against ISIS to take back Fallujah that was captured by the extremist group in January 2014. At least 130 Iraqi soldiers were killed between June 1 and 2 in the battle, that started on May 30.
Baghdad has been the target of many extremist groups in the past. ISIS has claimed several attacks, including multiple bombings that took place in the Iraqi capital on May 11 when at least 94 people were killed. This was followed by another attack on May 17 when as many as 77 people died in three bombing incidents.