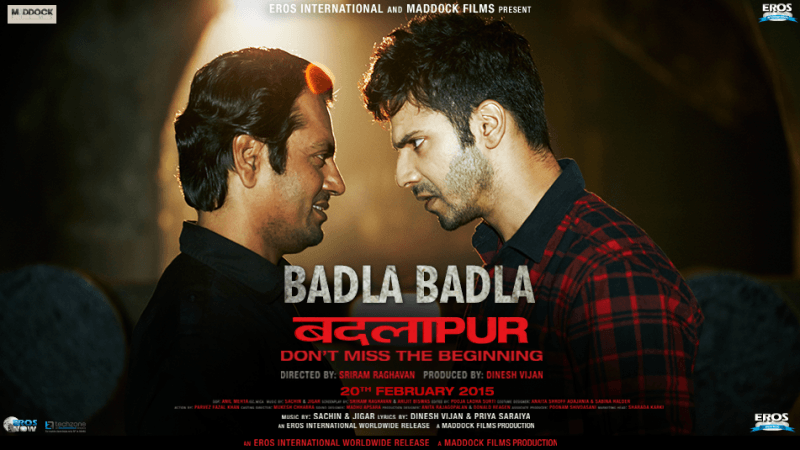 "Badlapur" starring Varun Dhawan and Nawazuddin Siddiqui has opened to good reviews. After celebrities, now film critics have given the verdict in "Badlapur" favour.
The film is a neo-noir crime drama and according to critics, it's one of the best films of the genre.
All the lead actors, especially Varun and Nawazuddin have given their best performances and it's a worth a watch for the casts.
The film, directed by Sriram Raghavan, also features Yami Gautam, Huma Qureshi, Divya Dutta, Vinay Pathak and Radhika Apte in important roles.
Read the reviews below:
Mohar Basu of The Times of India said: "Brisk and absorbing, concluding differently than expected, Badlapur is an inspired film that dangerously attempts to change the landscape of the thriller genre in Bollywood."
Bollywood Hungama in its review said: "You shall be treated to truly unforgettable performances by Nawazuddin and Varun Dhawan. It is a film that will find patrons amidst the multiplex crowd. And yes, it is a film that will continue to live-on in the minds of cinema lovers for a long time to come."
Bindu Rai of Emirates 24/7 said: "Whether you have plans or not for the weekend, 'Badlapur' is definitely one revenge drama that is best not to wait and watch in the form of a cold serving."
Manjusha Radhakrishnan of Gulf News said: "While the first half draws you into their lives, it's the brutal second half that has some good twists. Suddenly, the film becomes a matter of perspective.
"In Badlapur, it's the triumph of different shades of grey in a person. There's no absolute right or wrong in this bloody revenge drama, and that's a good thing."
Subramanian Harikumar of BollywoodLife.com said: "It is not an everyday occurrence when a film manages to be witty, bold and classy at the same time. If you enjoy intense dark flicks, Badlapur is for you."