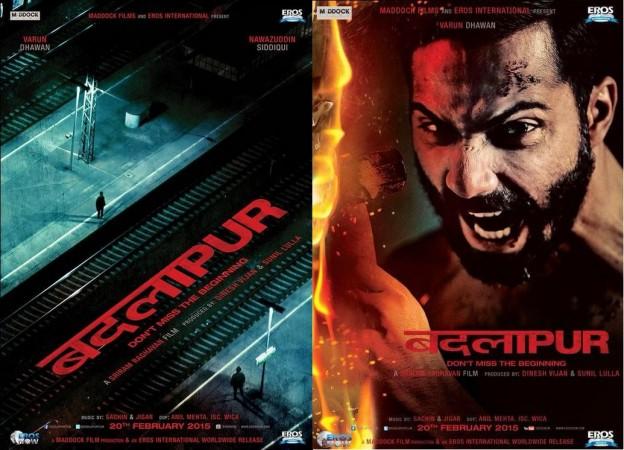 Varun Dhawan's "Badlapur", which is set to release on 20 February, has been cleared by the Censor board with just three edits.
The Central Board of Film Certification (CBFC) has asked the makers to delete the 'F' word from the movie, as per new guidelines. The board kept the violent visual content as it is, but asked makers to delete the abusive words.
"While the violent visual content of 'Badlapur' has been given a go ahead by the CBFC, they have objected to three abusive words which have now been deleted," a source told IANS.
"The word 'f..k' has been replaced by 'hell' and the word 'f..king' has been muted. Elsewhere, a Hindi abuse had to be replaced too," the source said.
Censor board chief Pahlaj Nihalan recently issued a list of banned Hindi and English cuss words. The list also stated that violence against women and bloodshed should not be glorified.
The list created uproar among the members of film industry and several filmmakers, including Censor board member Ashoke Pandit criticising the new move.
The filmmakers said that dialogues used in the film are based upon characters and banning the words is against 'freedom & creative liberty of a filmmaker'.
However, "Badlapur" director Sriram Raghavan appears to be fine with the deletion of these words.
"The language is commensurate with the characters' state of mind. These are not your average dinner table conversationalists. Nawazuddin (Siddiqui) is a killer. Varun (Dhawan) is a man on a rampage, and Huma Qureshi plays a prostitute," he told IANS.
"Badlapur" is a neo-noir crime drama, which tells the story of a man who plans to take revenge from his wife's killer. Varun plays the protagonist, while Nawazuddin is the antagonist.
The crime drama also features Huma Qureshi, Yami Gautam and Divya Dutta in important roles. Radhika Apte, who grabbed the limelight for her alleged naked selfies, is playing a supporting role in the film.