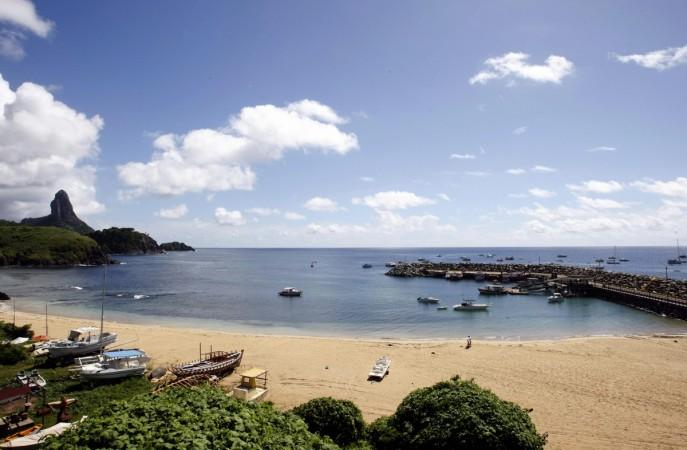 A remote Brazillian island has lifted the ban on childbirth after a baby was born there for the first time in 12 years. The arrival of a baby girl came as a surprise to everyone as the mother was completely unaware of being pregnant.
The incident happened in the Brazillian island called Fernando de Noronha, which is well known for some of the world's best beaches and wildlife reserves.
The 22-year-old woman, who wished to remain anonymous, reportedly said that she was 'dumbstruck' after delivering the baby girl on Saturday, May 19.
As quoted by O Globo website, the mother of the baby girl said, "On Friday night I had pains and when I went to the bathroom I saw something coming down between my legs. That's when the child's father came and picked it up. It was a baby, a girl. I was dumbstruck."
Later the baby was transported to the local hospital despite not having a maternity ward.
The island's administration released a statement confirming the birth of the baby girl.
The statement reads: "The mother, who does not wish to be identified, went into labour at her home. The family says they were not aware of the pregnancy."
Why is childbirth banned on the island?

Fernando de Noronha island, which claims to have only 3,000 residents, does not have a single maternity ward. Hence all the pregnant mothers are asked to travel to the mainland to give birth. The nearest big city to the island is Natal, which is 227 miles (365km) across the ocean. Also, there is strict population control measures are in place on the island.
Locals are reportedly celebrating the birth of the child by donating the family baby clothes.