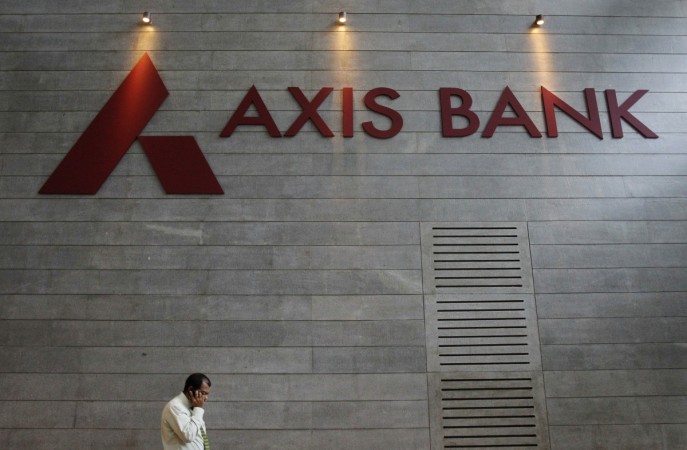 Lending major Axis Bank on Friday reported a growth of 82.61 per cent in its year-on-year standalone net profit for the second quarter of 2018-19.
According to the firm, net profit during the quarter under review increased to Rs 789.61 crore from Rs 432.38 crore reported for the corresponding period of last fiscal.
The banking major's net interest income grew by 15 per cent to Rs 5,232 crore during the quarter ended September 30, 2018 compared to Rs 4,540 crore in the corresponding period of the previous fiscal.
As per the statement, the bank has recognised slippages of Rs 2,777 crore during Q2FY19, compared to Rs 4,337 crore in Q1FY19 and Rs 8,936 crore in Q2 FY18.
"As on 30th September 2018, the Bank's gross NPA and net NPA levels were 5.96 per cent and 2.54 per cent respectively, as against 6.52 per cent and 3.09 per cent respectively as on 30th June 2018," the statement said.
"As on 30th September 2018, the bank's gross NPA stood at Rs 30,938 crore and net NPA stood at Rs 12,716 crore. Recoveries and upgrades during the quarter were Rs 2,186 crore while write-offs were Rs 2,315 crore. Net slippages (before write-offs) in retail and SME stood at Rs 279 crore and Rs 339 crore respectively."