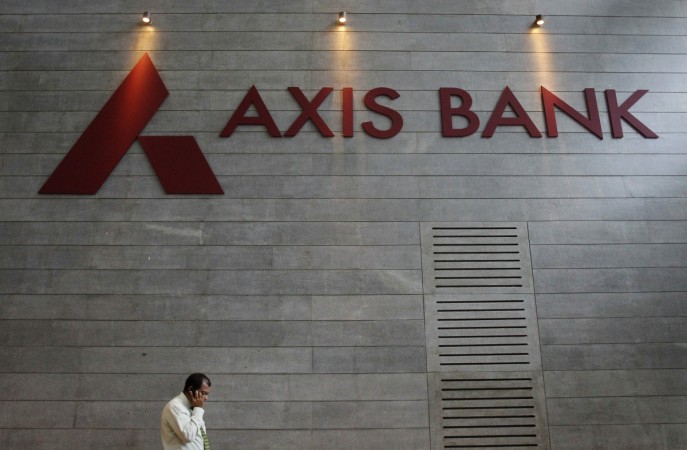 Axis Bank has posted weak quarterly earnings primarily due to a spike in bad loans and rise in provisions that hurt its profits. India's third largest private lender by assets reported a net profit of Rs 432 crore in the September ended quarter.
On a quarter-on-quarter basis the private lender's net profit plunged 67 percent from Rs 1,306 crore in the quarter ended June, the company said in a filing on the BSE. This is the reason the lender largely missed analysts' estimates which had pegged net profit at Rs 1,318 crore.
On year-on-year bais, the lender's net profit jumped 36 percent from Rs 319 crore in the quarter ended September 2017, to Rs 432 crore in the same quarter in the financial year 2018.
The private bank's asset quality deteriorated as gross non-performing assets (NPAs) at the bank rose in the last nine quarters. For the quarter on review, gross NPAs rose to Rs 27,402 compared to Rs 22,031 crore at the June ended quarter, the company said in the statement.
As Axis Bank's stressed assets grew, provisions, money set aside by the bank as assets to pay for anticipated future losses, also increased to Rs 3140 crore during the quarter, from Rs 2342 crore in last quarter.
The bank said that the Reserve Bank of India (RBI) has pointed out certain reclassifications in the bank's asset classification and provisioning as on 31 March, subsequent to the annual Risk Based Supervision (RBS) exercise conducted for fiscal 2017.
"The bank has duly recorded the impact of such reclassifications in the results for the quarter ended 30th September 2017," it said.