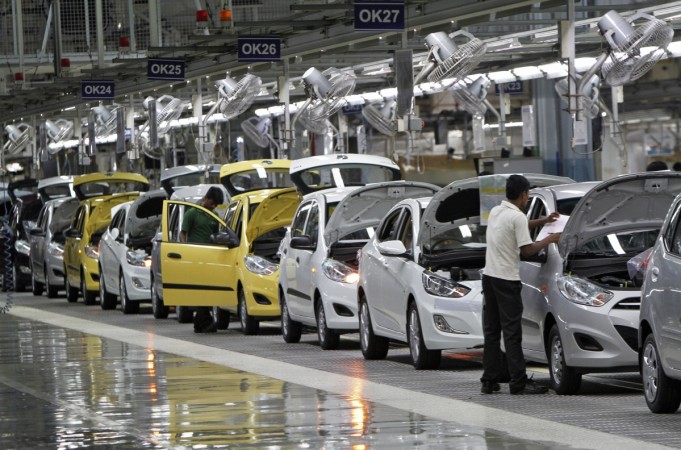 In an effort to stem the fall in auto sales due to the demonetisation of high-value currencies by India, companies are luring prospective buyers with offers such as zero down payment and alternative modes of payment. The surprise demonetisation announcement on November 8 has led to a drop of 25-30 percent in footfalls, according to industry sources.
"Hyundai is offering 100 percent onroad price financing through HDFC, Kotak and Axis banks besides offering 100 percent funding on ex-showroom prices through ICICI Bank and some other banks," the Economic Times quoted senior vice-president (sales & marketing) at Hyundai Motor India, Rakesh Srivastava as saying.
Similarly, Honda has tied up with HDFC Bank, Axis Bank and ICICI Bank to offer 100 percent financing for its vehicles.
Maruti Suzuki India Ltd. is offering zero down payment option to buyers.
Earlier, the Society of Indian Automobile Manufacturers (Siam) had said that auto sales would be impacted as almost a third of the purchases are on cash basis, more so in rural areas.
"About 70 percent of India's auto sales are financed with loans," said Vishnu Mathur, Director General of Siam said.
Meanwhile, two-wheeler manufacturers are now moving fast to enter into agreements with online platforms such as Paytm to offer alternate payment options. According to an ICRA report, around 60-65 percent of entry-level motorcycle sales come from rural centres.