Former Australia fast bowler Damien Fleming is seemingly awestruck by the variety and the experience in the Indian pace attack for the four-Test series Down Under.
Fleming, who played 20 Tests and 88 ODIs between 1994 and 2001, singled out Jasprit Bumrah as the visitors' x-factor and pointed out how the Mumbai Indians pacer can make life difficult for the Australian batsmen with his unorthodox action.
Handed an unforeseen debut during the South Africa tour at the start of the year, Bumrah has taken no time to establish himself as one of the indispensable members of the Indian team.
With 28 wickets from six Tests, the right-arm pacer has showcased his ability to trouble opposition batsmen with pace as well as swing. Being someone who loves to hit the length, Bumrah will be raring to bowl on the pace-rich and bouncy pitches down under.
"He [Bumrah] is the real X-factor - 28 wickets in six Tests. I have seen him in the IPL. He has that unorthodox action, a stuttery run-up, a weird run-up but I think for batsmen you don't get a real good sight of the ball but he has got pace and bounce and has a great yorker that I think he will utilise particularly against the tail," Fleming told The Sydney Morning Herald.
"That's the factor they probably haven't had before - a pace battery that could unsettle tails. Just with that weird action, I have noticed he can swing the ball away from right-handers now. He has actually upskilled himself as well."
"That's as impressive a pace attack that I have ever seen India bring out to Australia. They are actually quite experienced now, too. They will have two unlucky quicks. It's a real luxury. That's good for them."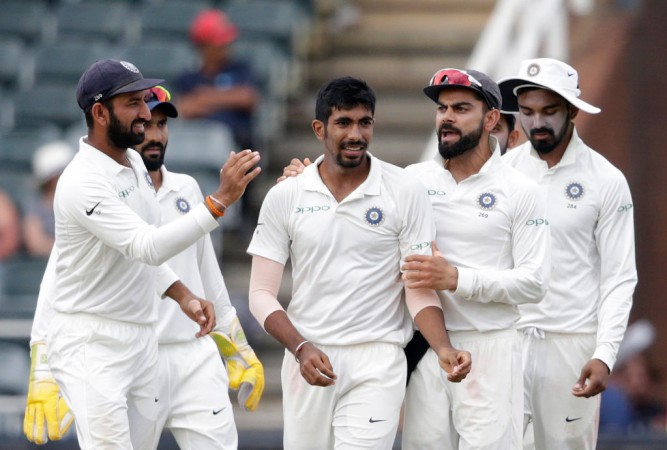 India have never won a Test series in Australia but there is considerable hype around Virat Kohli-led team's potential to clinch a historic win, considering the firepower in the Indian pace battery.
For long, India had been let down by their bowlers' inability to bowl out opposition sides on overseas tours but Kohli's visiting side has an entirely different reputation.
While the Indian batting unit has looked shaky and over-reliant on captain Kohli, the bowling unit, especially the pacers have shone both in South Africa and England.
Notably, India have included five frontline pacers — Bumrah, Mohammed Shami, Bhuvneshwar Kumar, Ishant Sharma, and Umesh Yadav in their 18-man Test squad.
The variety in the attack should excite the captain, who will be keen on finishing the year on a high with an unprecedented series win in Australia.
Nonetheless, Fleming pointed out Australia too have a good pace attack and that the series will be decided by the battle between fast bowlers from the two sides.
"Our pace attack is great, too, so it's going to be a shootout between two good pace attacks. It's going to get down to those batsmen, isn't it?"