Adam Gilchrist has spoken before India's tour of the Australian summer and the former wicket-keeper believes India's pace battery has the potential to rip through batting line-ups which will make the test series an intriguing watch.
India has historically been an extremely strong batting side posting scores in excess of 600 in difficult batting conditions on away tours to England and Australia. But with the ball in hand, unfortunately, the same masterful expertise went amiss leading to disappointment on loop.
The talk, on Indian shores, before every away tour was to find the right pacers to take 20 wickets to become a challenging away side. In fact, every time India has done well in foreign conditions, they have had seam bowlers grabbing the series by the scruff of its neck but the consistency beyond the odd series was still to be found.
Approximately four years back, MS Dhoni had dropped a retirement bomb on the cricketing world in Australia and Virat Kohli ascended to the throne of Test captain.
A cricketing cycle later, the 'Indian pace bowling quartet' is a reality hardly any cricket fan would have envisaged. Even a couple of years back, Indian cricket followers would, in silent irritation, laugh off such a suggestion.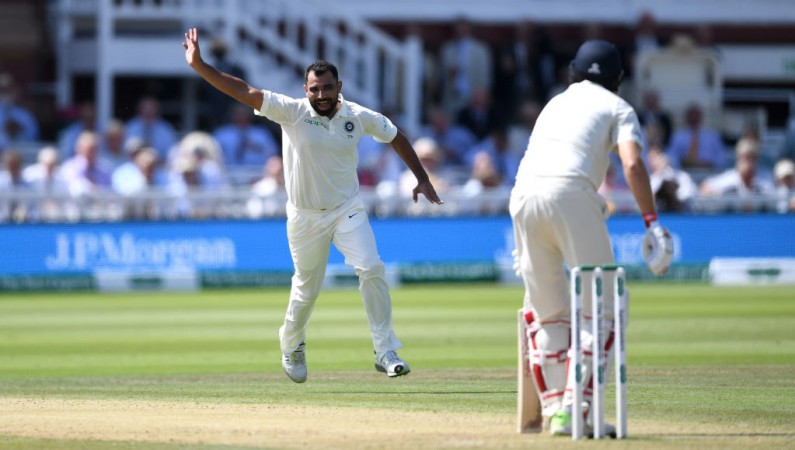 Now, with tours to South Africa and England as testimony, the Indian pacer attack have flown to Australia under great expectations from cognoscenti and laymen alike.
One such specialist is the Aussie man himself, Adam Gilchrist, who believes that viewing the Indian bowlers will be intriguing as they have the ability to rip through any batting line up.
"Hard to tell (how they will fare) as they haven't been here as a group and we have to find that out. That's going to be an intriguing part of the series. Because Australian pace bowling unit has proven they are exceptional in Australian conditions," Gilchrist told ESPN Cricinfo.
"But I am really excited from an Indian point of view about that pace bowling unit and they have shown glimpses in England about their ability to rip through potential batting line-ups. They are fit, strong, aggressive young men so they have all virtues to take on Australia in Australia."
Gilchrist, the three-time World Cup winner, also mentioned that the troubled Indian batting line up will have more than just Mitchell Starc to worry about.
"I don't see this as a Starc vs Virat challenge really. I think Pat Cummins is outstanding and Josh Hazlewood is almost McGrath like with his methodic, repetitious bowling. So there are three guys there and there are a couple in the wings. They are high-quality fast bowlers," he said.
The former wicket-keeper batsman believes that if India is to challenge the Australians in Australia, the batting line-up – which infamously failed in South Africa and England – will have to stand up and support run-maker in chief, Virat Kohli.
"So yeah, I don't intend to single out Virat although clearly, he is the best player at the moment, so India will look to him to score heavily, but they are all going to have their challenges which are also true for Australian batting line-up."
The Indian team has already flown to Australia and the much anticipated four-match test series will commence in Adelaide from 6th December following the three-match T20I series beginning on November 21.