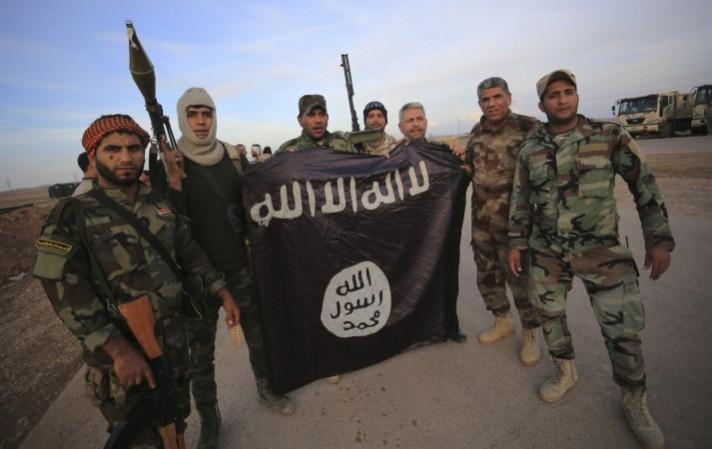 Tension prevails in Goalpara district of Assam as six suspected ISIS flags were found hoisted on the river bank just behind Goalpara Town Police Station on Wednesday, according to Pratidin Time.
According to the report, some people noticed the alleged ISIS flags in the area, following which the police were informed, who then took them down. The flags had "IS NE" inscribed on them.
The report also stated that the flags had Muslim phrases like "la ilaha illallah" and "Allah-rasool Muhammad" inscribed on them.
This incident has sparked tension across the region as it's being feared that ISIS miscreants have set up base in the area to carry out terror activities. Although the persons behind the act have not been caught, it's being suspected by many including CPI(M) leader Noni Das, to be an endeavor of some third party miscreants trying to cause communal tension and disrupt peace in the region, the report stated.
However, some other organizations have been calling it an example of incompetence on the part of police and administration. While student union AASU have demanded a thorough investigation into the matter, the district administration has hiked up the security across the region.
Meanwhile, strong reactions have been coming on social media regarding the incident. While some have been trying to put blame on the alleged massive illegal immigration of Bangladeshis in Assam, some others have been asking the government to take stern action on whoever is responsible before it gets too late.
Assam: Black flags with 'IS NE' inscribed on them found near Goalpara town police outpost on the bank of river Brahmaputra last morning. Police has seized the flags. (02.05.2018) pic.twitter.com/tJSoDU8Eou

— ANI (@ANI) May 3, 2018