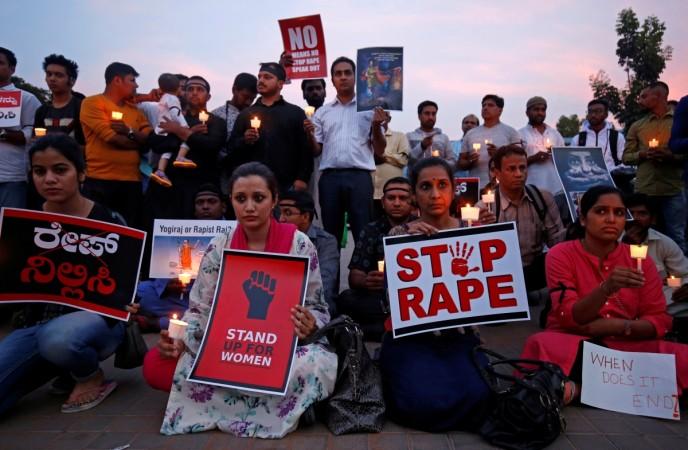 The house of an artist was attacked late Thursday night, April 19, in Kerala's Palakkad district after she painted a picture of the Kathua gang rape victim and shared it on social media.
According to reports, unidentified assailants pelted stones at Durga Malathi's house and broke the window panes. Her vehicle was also left damaged during the attack. She has now filed a complaint and the Palakkad police have started investigations into the matter.
Malathi took to Facebook to talk about the issue and said such incidents do not "stifle" her. She has also declined to apologize for her drawing of the victim.
"They threatened me with dire consequences if I draw more pictures and paintings depicting the plight of the victim. They said my drawings and paintings hurt their sentiments. But they can't stifle me like this," she was quoted as saying by Hindustan Times.
She also said that she was often targeted on social media for drawing the 8-year-old victim of the Kathua gang rape case.
The artist also claimed that she was subjected to online sexual harassment. Her friends were also targetted when they came to her aid, Mumbai Mirror reported. She had even received death threats after she posted the painting.
According to the Mumbai Mirror report, the painting shows the 8-year-old girl's bleeding representation on a male genitalia with 'tripundra' (three horizontal lines on forehead made with sacred ash). Her painting also depicts Hinduism and Hindu symbols.
After the attack, Malathi took to Facebook to narrate her ordeal: "What wrong have I done? I painted pictures of the men who raped a small child. I had to undergo the ignominy of repeating several times through posts and Facebook live that the paintings were not against any religion. I am constantly having to remind myself that I live in a democratic country. If I don't get justice, I will have to believe that democracy was a big lie [translated from Malayalam]," reported The Indian Express.