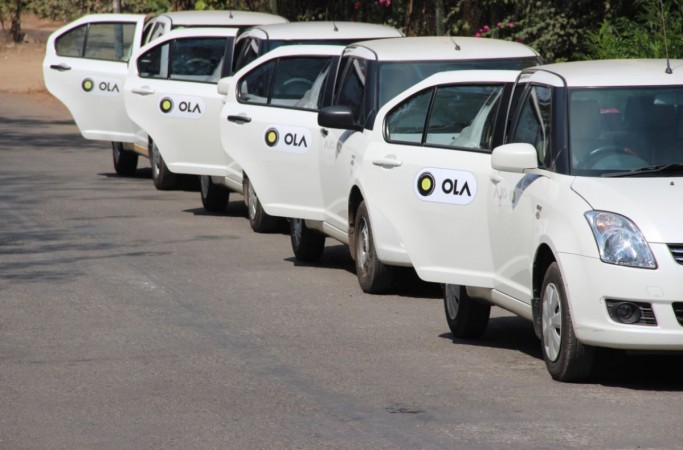 An Ola driver allegedly harassed a 23-year-old woman inside the vehicle in Bengaluru on Sunday afternoon. The driver activated the child lock and forcing the woman to remain in the car, while he masturbated.
The cab driver also threatened the passenger against complaining and said that Ola doesn't pay heed to such complaints.'
Speaking to IBTimes India, an Ola spokesperson said: "We regret the unfortunate experience the customer had during their ride. We have zero tolerance to such incidents and the driver has been suspended from the platform as an immediate action upon receiving the complaint. We have also urged the customer to lodge a formal complaint with the authorities. Safety of customers is our priority and we will continue to extend our full support to this investigation against the said driver."
This is not the first time that drivers of rental cab services have harassed or molested passengers. Earlier in October, a similar disgusting act by a cab driver was reported from Hyderabad where the 26-year-old Uber driver was arrested after a woman alleged that he masturbated while watching her in the rearview mirror of the car.
It was only after she shouted repeatedly, that the Uber driver stopped. The passenger said: "I shouted and asked him to stop the car - -unfazed, and continuing his act, he very nonchalantly asked me what was wrong. After much screaming, he reluctantly stopped the car, and continued standing on the road until I took a picture of him and threatened to go to the cops."
In another shocking incident from Bengaluru from September this year, an Ola cab driver allegedly assaulted a businessman with iron rod near CV Raman Road. The driver turned abusive and violent after an argument. The perpetrator in this case who was identified as one Syed Asif is absconding.
The increasing number of assault and harassment incidents in the rental cab services has become a cause of concern. It's time the owners of the rental cab services take immediate steps to ensure safety of passengers.