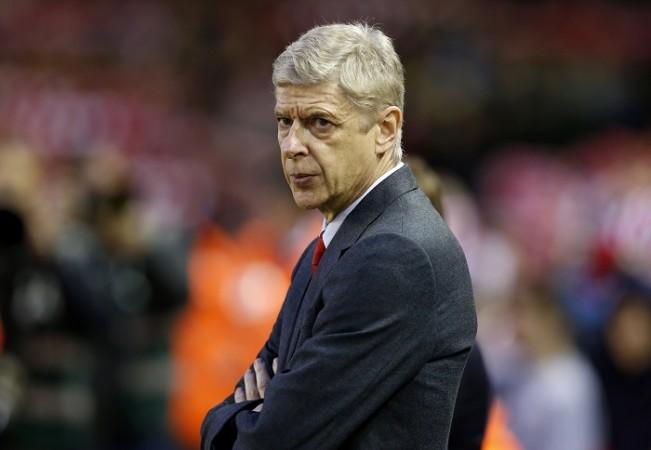 Arsenal manager Arsene Wenger is reportedly looking to make a move for Paris Saint-Germain teenager Kevin Augustin.
The 17-year-old centre-forward, whose current contract with the French giants expires in the summer, is reportedly keen to make a move out of the Parc Des Princes after failing to break into Laurent Blanc's star studded squad.
Having joined the Parisians from French side ACBB (Athletic Club de Boulogne-Billancourt) in 2009, Augustin has not made a single appearance for the first team despite being tipped to become a star in the future.
Due to this reason, the youngster, who is now free to enter talks with foreign sides and agree on a pre-contract, is reportedly eager to join a new club.
Although many sides, including Juventus, Roma, Benfica, Porto and West Ham are believed to be interested in securing the 17-year-old's signature, Arsenal are reportedly leading the race to land him in the summer.
According to ESPN, the Gunners, who have been scouting the under-18 France international, are ready to swoop in for the youngster, having already held talks with Augustin's representatives.
Now it only remains to be seen whether Wenger will be looking to sign Augustin for a nominal transfer fee this month or wait till the end of the season to land him on a free transfer.
Meanwhile, winger Theo Walcott claims that the Gunners current strike force is much better than what they had in 2006.
Arsenal had some legendary players including Thierry Henry, Robert Pires, Freddie Ljungberg and Dennis Bergkamp during that era.
But the 25-year-old, who moved to the Emirates from Southampton in 2006, claims that the Gunners' current attack consisting of Alexis Sanchez, Olivier Giroud, Danny Welbeck, Alex Oxlade-Chamberlain and himself is stronger.
"I think this squad probably does beat it, but we need to prove it," Walcott was quoted as saying by the club's official website. "When I came, it was Pires and Ljungberg, Bergkamp, Thierry and Reyes - that's some attacking force as well."
However, the 25-year-old feels that they need to win more silverware to prove that they are the North London side's "best attacking lineup" ever.
"When we go and achieve a little bit more than winning the FA Cup, then I think we can stand up and say this is the best attacking lineup we've ever had," he added.