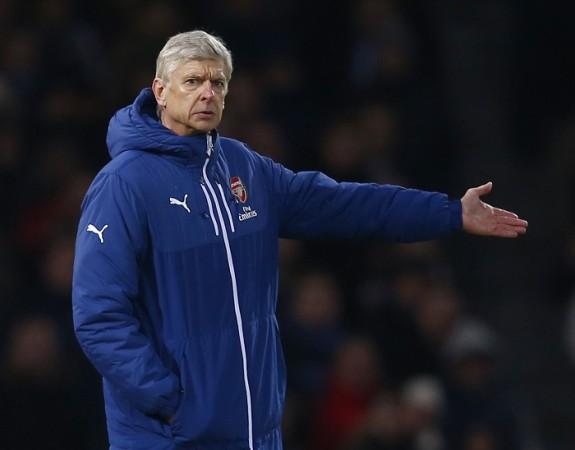 Arsenal boss Arsene Wenger admitted that he has failed to find any suitable defenders in the winter transfer window so far, but insisted that he will keep on searching. He explained that it will be "too risky" for his side not to sign a new back player in January.
With Mathieu Debuchy sidelined for three months following a dislocated shoulder, Wenger is again running short of defensive options especially if the Gunners pick up more injuries.
Due to this, Wenger was expected to make a couple of defensive signings in the winter transfer window, but the 65-year-old Frenchman admits that he has not found anyone as yet.
"Believe me, we would have bought a defender by now if there was one to buy, but we don't find one yet," Wenger told ESPN.
Wenger, who claims that Arsenal have made a number of enquiries, says that none of the teams are willing to sell in the middle of the season.
"If it was easy [to sign a defender], we would do it. We have made enquiries, but who wants to sell a central defender in the middle of the season? They say come back in June or July and maybe we will sell."
The Frenchman insists that Arsenal are not the only team who are having trouble finding a defender in January.
"We are not the only one in the world with this problem. We have targets, but this is not a supermarket where you go in and buy a defender. It is a market that is very restricted and the players that can improve the 10 best teams in Europe, you don't find many. It's the same for everybody."
However, the former Monaco boss says that he will be trying his level best to sign a new defender in January as he feels that the Gunners would be taking a big risk if they continue with the same squad.
"We can cope because we have Chambers, Mertesacker, Koscielny. But we have now lost Debuchy who can play centre-back, Monreal who can play centre-back and Gibbs has been out too."
"So if we have another injury or two we will struggle. It is risky not to sign anyone - too risky."