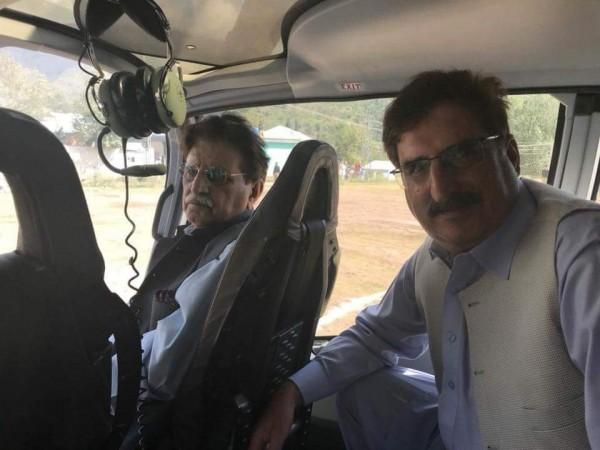 A Pakistani civilian helicopter, carrying Pakistan Occupied Kashmir (POK) 'Prime Minister' Raja Farooq Haider Khan, violated Indian airspace along the line of control (LoC) in the Poonch sector of Jammu and Kashmir. It flew 700 metres inside Indian territory on Sunday afternoon.
Indian soldiers deployed on the LoC opened small arms fire on the chopper but it returned to the Pakistan side unharmed.
As per the agreement between India and Pakistan, a fixed-wing aircraft can't fly within 10km of the LoC, while the limit for a rotary aircraft is 1 km.
According to media reports, apart from the PoK PM, the helicopter was also carrying PoK tourism minister Mushtaq Minhas and education minister Iftikhar Gilani.
Minhas claimed that they were not aware that the chopper crossed the LoC or that it was fired at.
"Only when we landed at our destination, we were informed that the Indian side fired at us," He was quoted as saying.
According to Indian authorities, the white-coloured helicopter flew for a minute over the Karmara area in the Sarla battalion sector, around 8 km from Poonch town.
A video of the incident released by ANI shows the helicopter flying in Indian airspace and sound of gunfire can also be heard as Indian soldiers tried to shoot it down.
Two Indian Air Force fighter planes were scrambled as soon as the violation was reported but before they could intercept the chopper, it had crossed back into Pakistan territory.
According to military experts, Pakistan has been adopting an aggressive posture of late and the airspace violation is serious. It needs to be found out if this was done purposefully to carry out reconnaissance of our positions in the area or was the breach due to navigational error on the part of the pilot, who inadvertently crossed the LoC without knowing it.